Finding the right venue for your corporate party in Switzerland is no simple task. And as Geneva event planners, we know just how challenging it can be. That's where we come in! We've selected four of our favorite venues to guide your search. By weighing the pros and cons of each one, we hope you'll find a location for your next company milestone in no time!
Venues for a Corporate Party in Switzerland
Domaine du Grand Malagny, Geneva
We love this venue for outdoor events because of the stunning green space surrounding it! Well-maintained and flat, it's perfect for a tent installation or summer party. We also love the character of the indoor space, with exposed wooden beams that give it a cozy rustic feel. And, because of the massive amount of floor space, it's ideal for events with a royal table of 30 meters long!
However, there is no kitchen onsite, which can be a challenging aspect of this venue. Your caterer will have to transport everything on-site, which will warrant a dramatic increase in budget.

La Corne à vin, Geneva
For uniqueness and charm, this venue is unmatched! An old wine cellar repurposed into a stylish event venue, its stone walls and arched ceiling will transport your guests back to a time long gone. It's also ideal for a one-table layout since the space is longer than it is wide. You can create an intimate dining experience or set up cocktail tables along the walls for more casual events.
Be warned, though, that the street where visitors enter the venue isn't very well-maintained. If you plan an event there, you'll want to invest in transportation so that your guests have a pleasant experience arriving.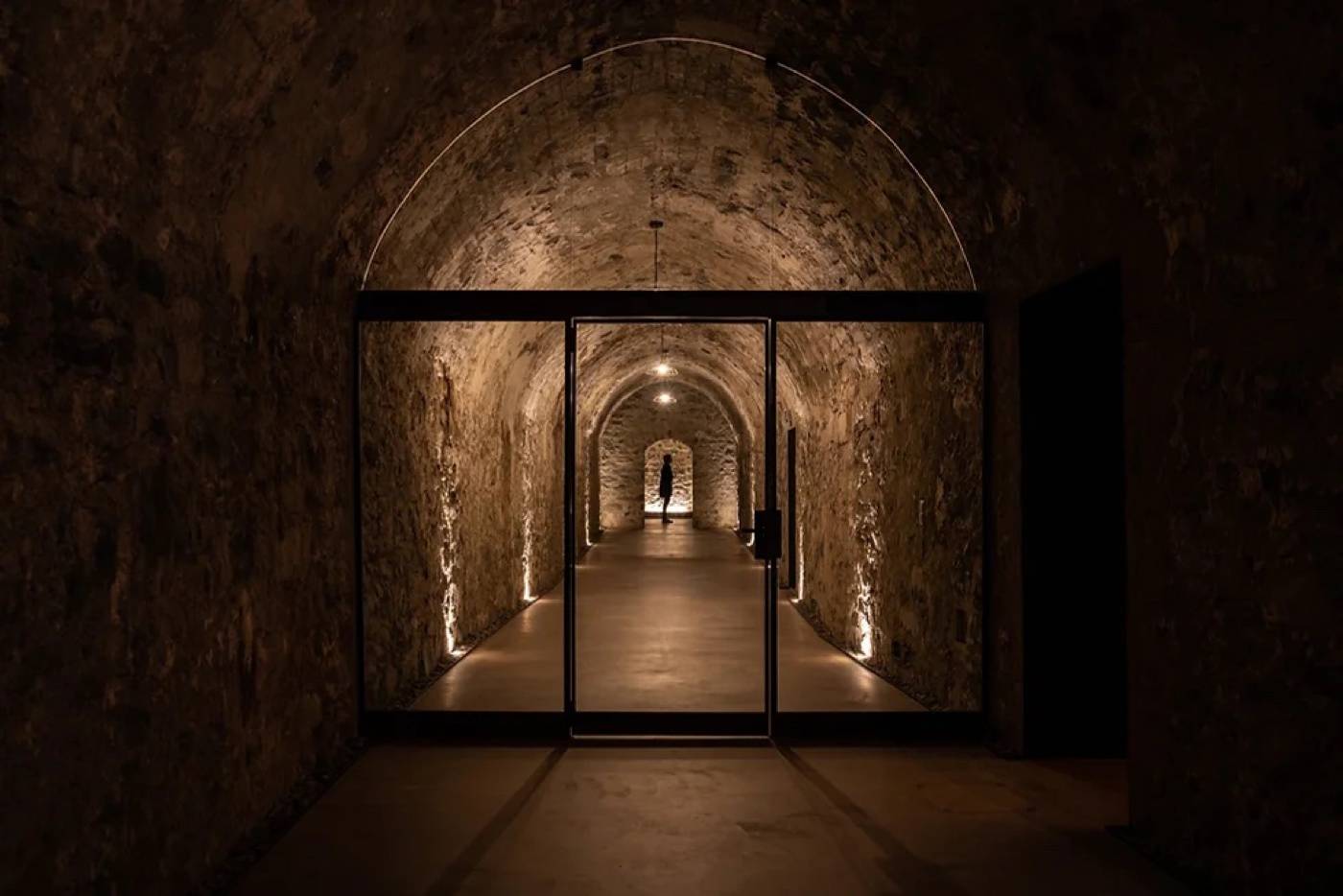 Hotel des Trois Couronnes, Vevey
This family-owned hotel is our favorite venue on the Swiss Riviera. The service is impeccable, and the view over Lake Geneva and the Alps is stunning! And as if all that wasn't enough, you can party until 4 a.m. The food is also incredible, and has a restaurant where the entire menu is carbon neutral. Its location is also ideal, since you are one hour from the Geneva airport, and 5 minutes from the historic center of Vevey.
However, you'll likely want to avoid this venue if your event is in the summer. There is no air conditioning inside the hotel, so your guests are liable to melt before the party starts!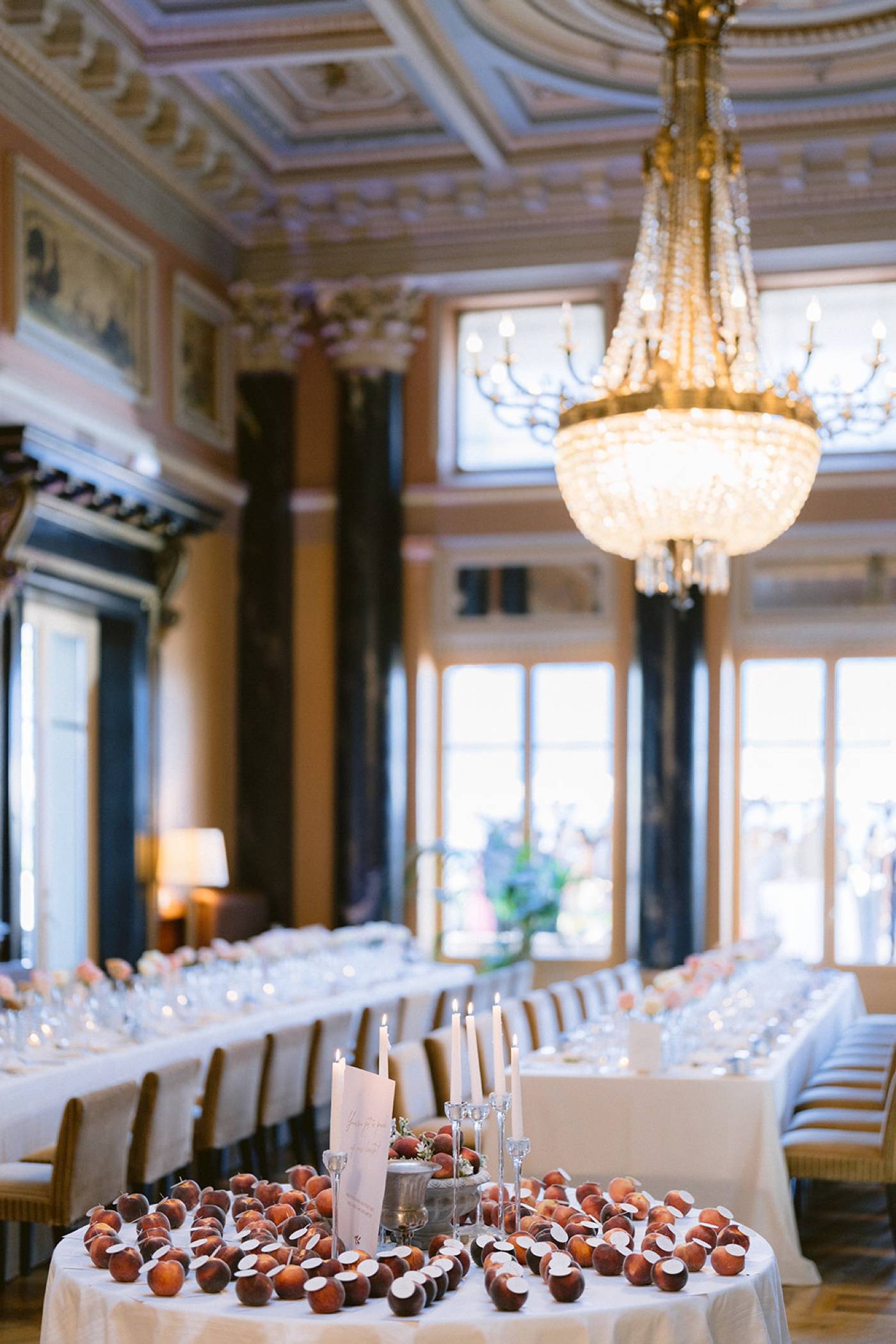 Waves Sky Lounge Bar, Neuchâtel
This venue also features beautiful views over the lake and has a light and airy feel. It is also all about experience, and as you ride up the elevator, you will be surrounded by digital screens show you soaring into the sky. Standing on the terrace feels like being in the south of France! The design is clean and modern, with an "expensive" aesthetic. Your guests will feel like they're dining in the lap of luxury.
Hiring an event planner is highly recommended, though—this venue is notorious for not offering much flexibility in planning. We'll fight for your needs and make sure your event exceeds your expectations!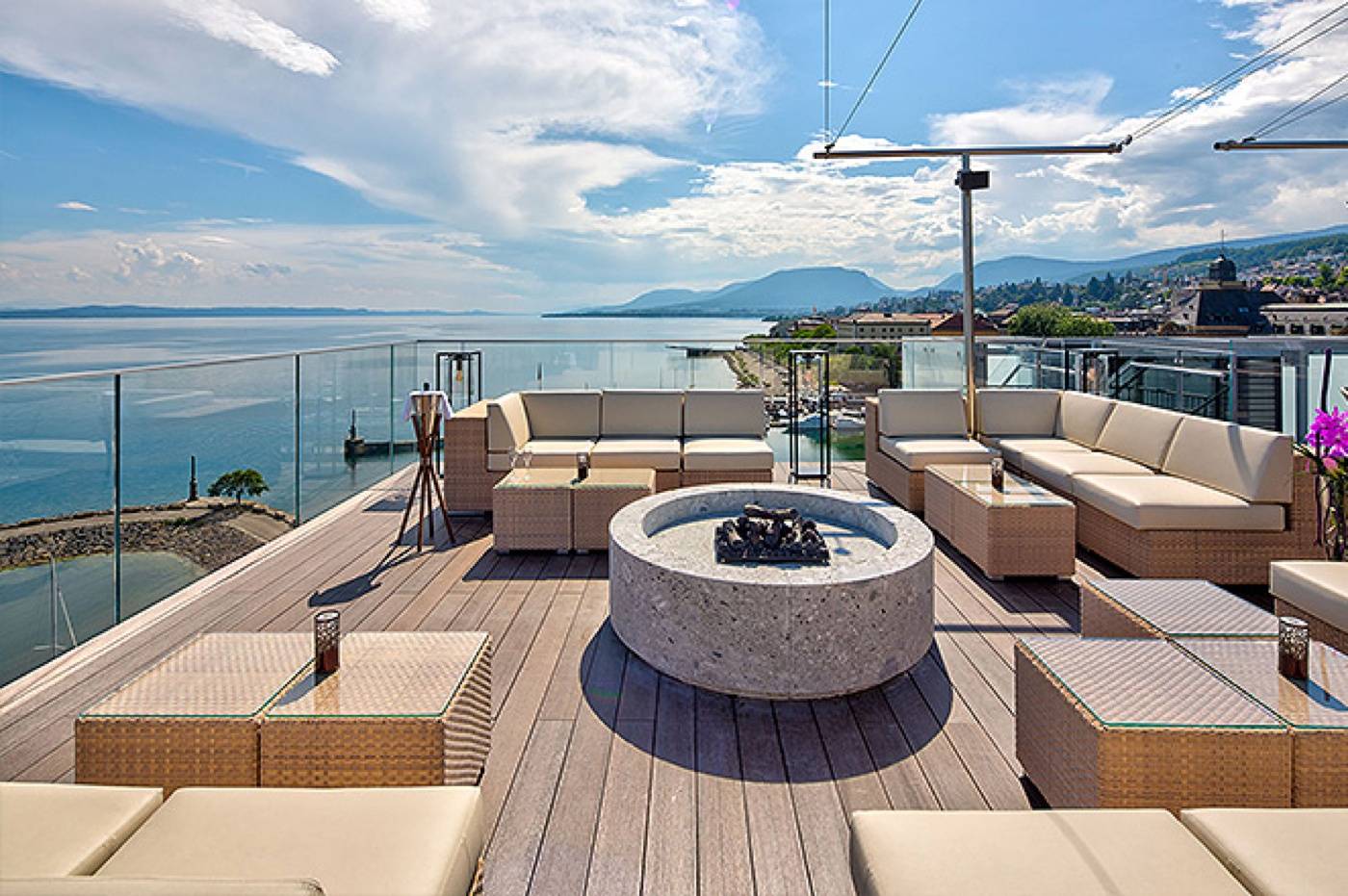 Looking for assistance planning your corporate party in Switzerland? We have the experience and connections to build an event beyond your wildest dreams! We would love to hear from you and learn about your plans for your event. Inquire today!
Vendors: