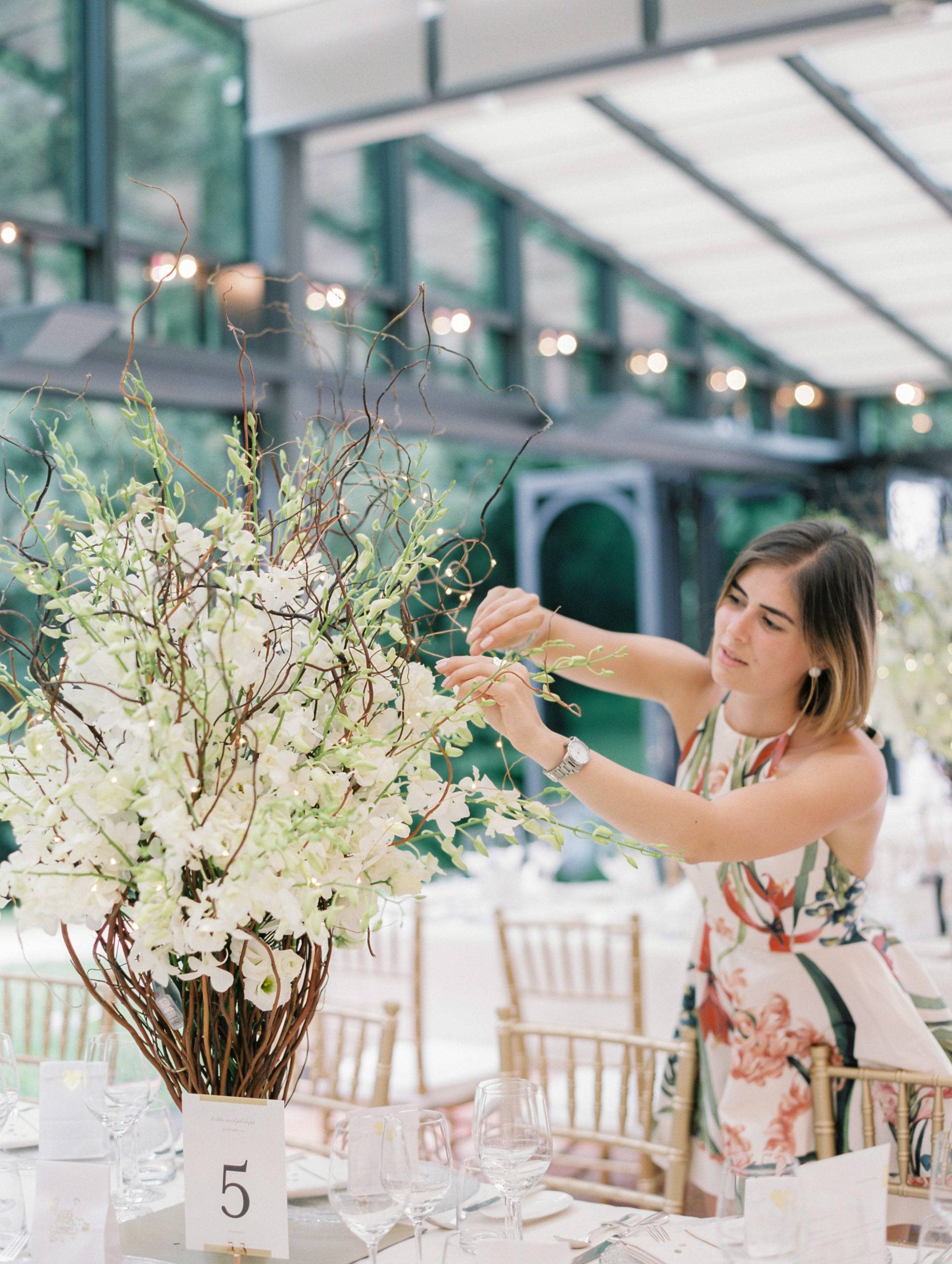 Founder & Creative Director
Loukia and her team have been planning events for the past decade. Her clients put their trust in her creativity, her professionalism and her attention, knowing that each event will be beyond their expectations. She works with trusted local and international partners, among the best in their respective fields. She holds a Bachelor degree from the Ecole Hôtelière de Lausanne and works in French and English. When she's not planning a new event, she loves to bake, read novels and enjoy the sun at the seaside.
As much as she loves designing and planning events, she also puts a point on respecting the planet the best she can. She enjoys cooking dinner at home with local, seasonal and organic produces, uses as less as possible non reusable material and by gives a second life to everything she doesn't need anymore.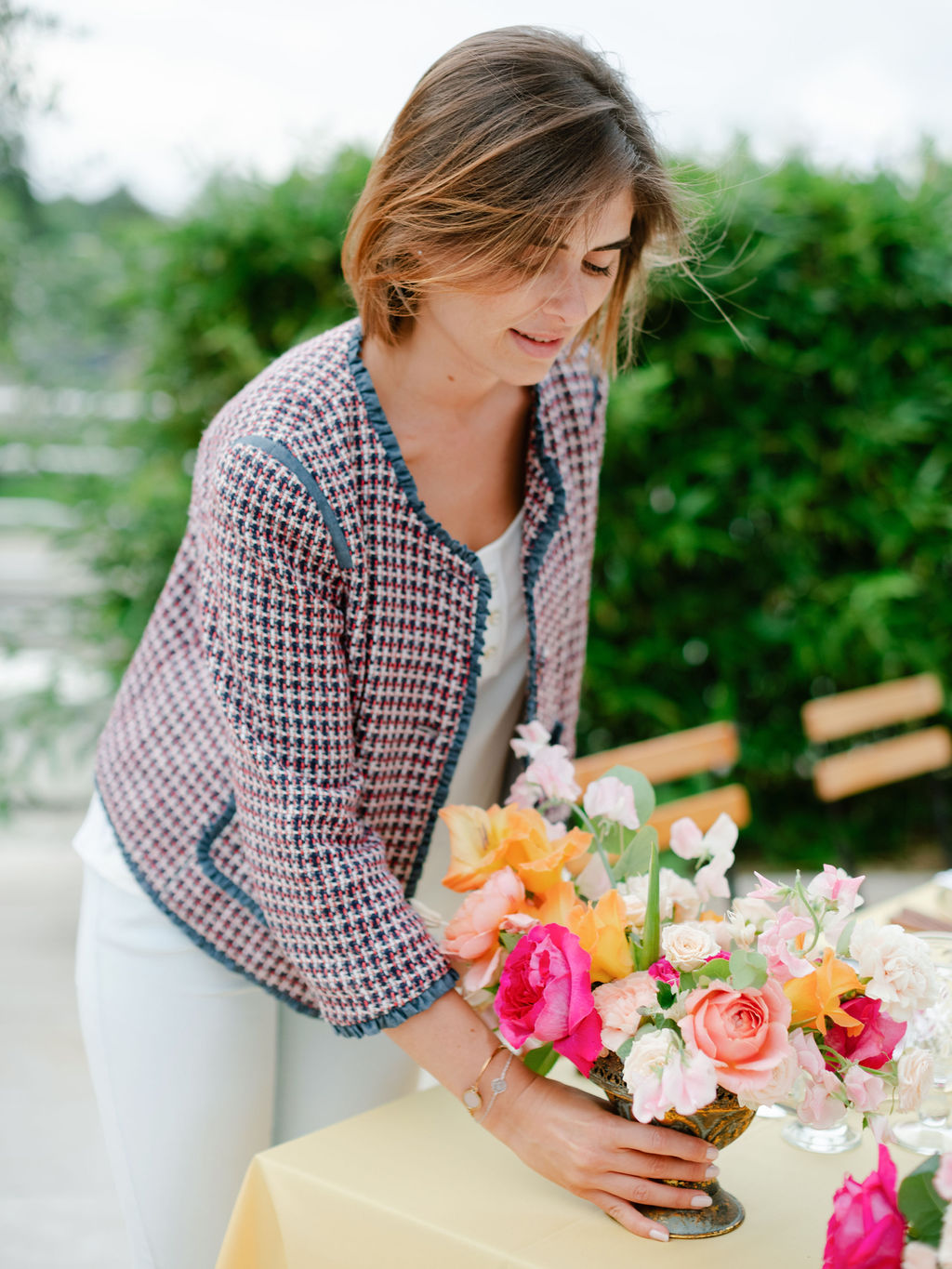 Fondatrice & Directrice créative
Loukia et son équipe planifient des évènements depuis une dizaine d'années. Ses clients font confiance à sa créativité, son professionnalisme et son écoute pour un résultat toujours au-delà de leurs attentes. Elle travaille avec des partenaires de confiance, locaux ou internationaux, parmi les meilleurs dans leur domaine respectif. Titulaire d'un Bachelor de l'Ecole Hôtelière de Lausanne, elle travaille en français et en anglais. Quand elle n'est pas en train de créer un nouvel événement, elle aime faire de la pâtisserie, lire des romans et profiter du soleil au bord de la mer.
Même si elle adore concevoir et planifier des événements, elle met un point d'honneur à respecter la planète de son mieux. Elle aime cuisiner à la maison des dîners avec des produits locaux, de saison et bio, elle utilise le moins possible de matériaux non réutilisables et donne une seconde vie à tout ce dont elle n'a plus besoin.
SUSTAINABILITY | RESPECT DE L'ENVIRONNEMENT
In a quest to give more love to our planet and respect it, we put a lot of energy in making each event as sustainable as possible. Here are some of the action we take:
- Our team uses reusable swiss made glass water bottles during the event instead of plastic bottles
- Our team lunches are made by a bakery that uses only local produces, all the snacks are organic
- As much as possible, the flowers are offered to the guests at the end of the event, in order to give them a second life
- We are always looking for alternatives in order to use eco-friendly materials
- The straws for the cocktails are biodegradable, made out of sugar or apple
- We work, whenever possible, with caterers that use local and organic produces
- We have also created partnerships with vegan caterers
- We favour craftsmanship and handmade work for the event decor
- We are eager to do more if it's our clients' wishes
Dans le but de donner plus d'amour à notre planète et de la respecter, nous mettons beaucoup d'énergie à rendre chaque événement aussi durable que possible. Voici certaines des mesures que nous prenons:
- Notre équipe utilise des bouteilles d'eau en verre réutilisables de fabrication suisse pendant l'événement au lieu de bouteilles en plastique
- Les déjeuners de notre équipe sont préparés par une boulangerie qui utilise uniquement des produits locaux, tous les snacks sont bio
- Dans la mesure du possible, les fleurs sont offertes aux invités à la fin de l'événement, afin de leur donner une seconde vie
- Nous sommes toujours à la recherche d'alternatives pour utiliser des matériaux écologiques et durable
- Les pailles pour les cocktails sont biodégradables, faites en sucre ou en pomme
- Nous travaillons, dans la mesure du possible, avec des services traiteurs qui utilisent des produits locaux et biologiques
- Nous avons également créé des partenariats avec des services traiteurs vegan
- Nous privilégions l'artisanat et le travail à la main pour la décoration des évènements
- Nous sommes prêts à faire bien plus si nos clients le souhaitent