The holiday season is a time for gathering with your loved ones over a delicious spread of food (what could be better?). But if you're hosting this year, you may feel anxious about getting your home into tip-top shape. This simple and beautiful Christmas centerpiece DIY will wow your guests and elevate your table to the next level! This is also a fun group activity! This would be a great option if you are hosting a Holiday party and want a fun DIY craft for everyone to make and take home. 
Here's a written explanation of how to make it, along with an easy-to-follow video tutorial.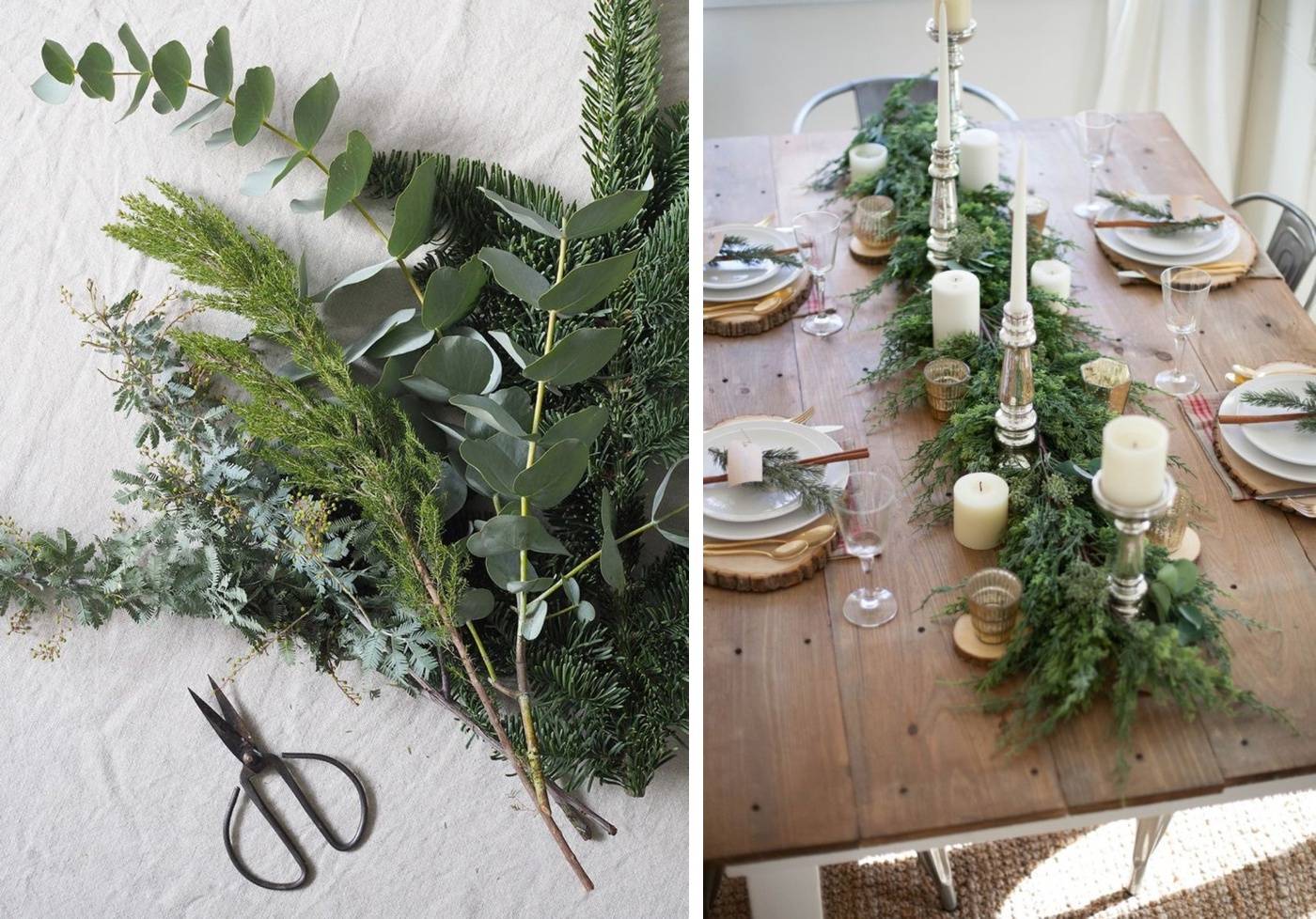 Making a Christmas Centerpiece
What You'll Need:
Greenery: A mixture of several different kinds is ideal, but it's okay if you only have pine. You can source these at your local supermarket.
Wire or string
Christmas baubles of different sizes in the color of your choice: We like

this

multi-size pack or

this

one.
Pine cones: You can forage for these in the forest or purchase them

here

.

Ribbon matching the color of the baubles (optional): You can find this at a local craft store, or purchase it online

here

.
Instructions:
Create a bundle of greenery and tie it together using wire or a piece of string.

Repeat as needed, depending on the length of your table and the desired length of the centerpiece.

Once all of your bundles are ready, join them together to form a garland in the center of your table.

Place candle holders along the garland.

Group baubles together along the garland. You can attach them with wire or string, or simply set them in place. Get creative with differently-sized pairings! I love a mix of texture as well. You can mix matte with sparkle for a beautiful pairing.

For a finishing touch, create bows out of ribbon and place them along the garland.

Voilà! You've created your own Christmas centerpiece!
For a more detailed explanation and to watch us create our own centerpiece, check out our video tutorial!
However, as event planners, we know that doing it all yourself isn't always feasible. If you're planning a big celebration, we would love to take care of all your Christmas decoration needs! Inquire for information and scheduling.