With the holiday season just around the corner, it's the perfect time to get into the spirit and decorate your home for Christmas. As professional decorators, we love to see how people customize their living spaces this time of year. And today, we're sharing a few favorite ways to bring festive cheer to your home! Whether you live in an apartment, villa, or chalet, you can apply these tips to fill your home with all the Christmas feels.
3 Ways to Decorate Your Home for Christmas
Spruce Up Your Entryway
Impress your guests the moment they enter your home with a festive entryway! We love hanging decor on our clients' front doors for a special touch. Our favorite way to do this is with a pine wreath decorated with natural materials! You can purchase one at a floristry shop, but making one yourself is even more fun. If you're interested in creating a one-of-a-kind holiday wreath, join us at one of our workshops—but hurry, they fill up fast!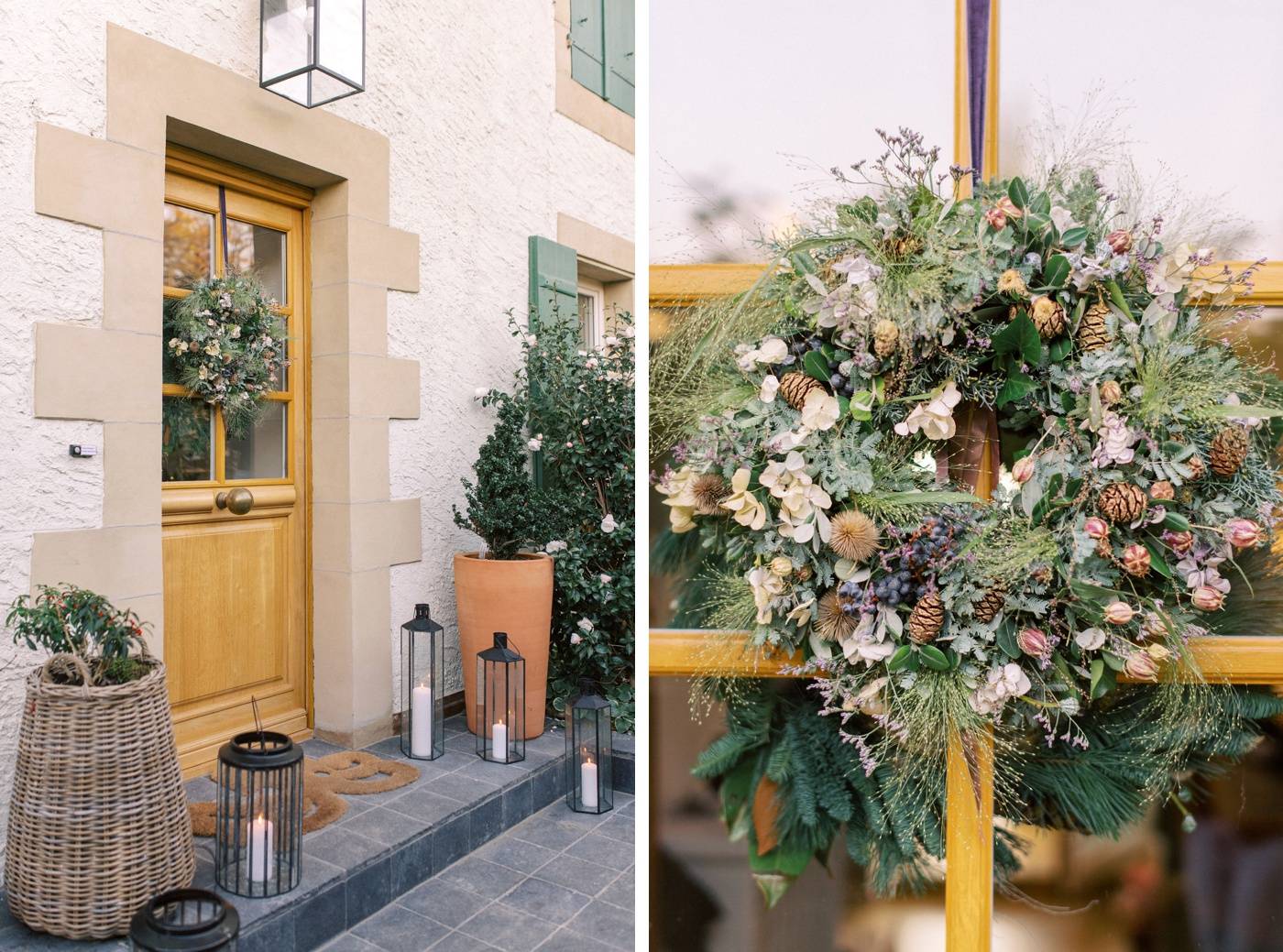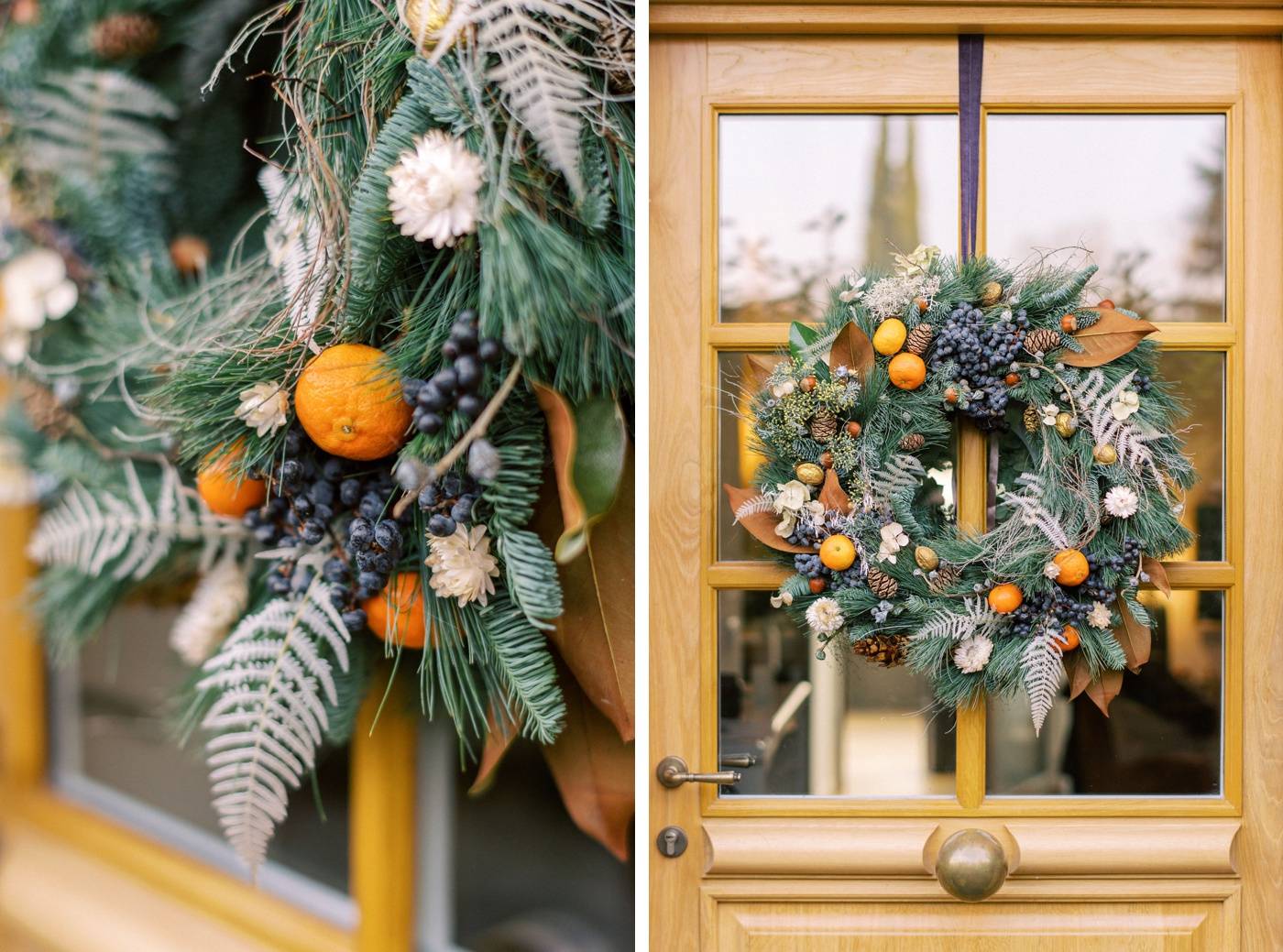 Choose a Cohesive Color Palette
If you enjoy traditional Christmas decor, a palette of red and green or red and gold will be perfect for your decor. But if you prefer a more modern look, you can also mix and match shades of burgundy, copper, green, and gold. Another option for those who prefer cooler tones is to decorate with dark blue, silver, white, and black. The combinations are infinite! You'll enjoy your Christmas decor the most when it matches your style, so don't be afraid to break the mold with unconventional colors.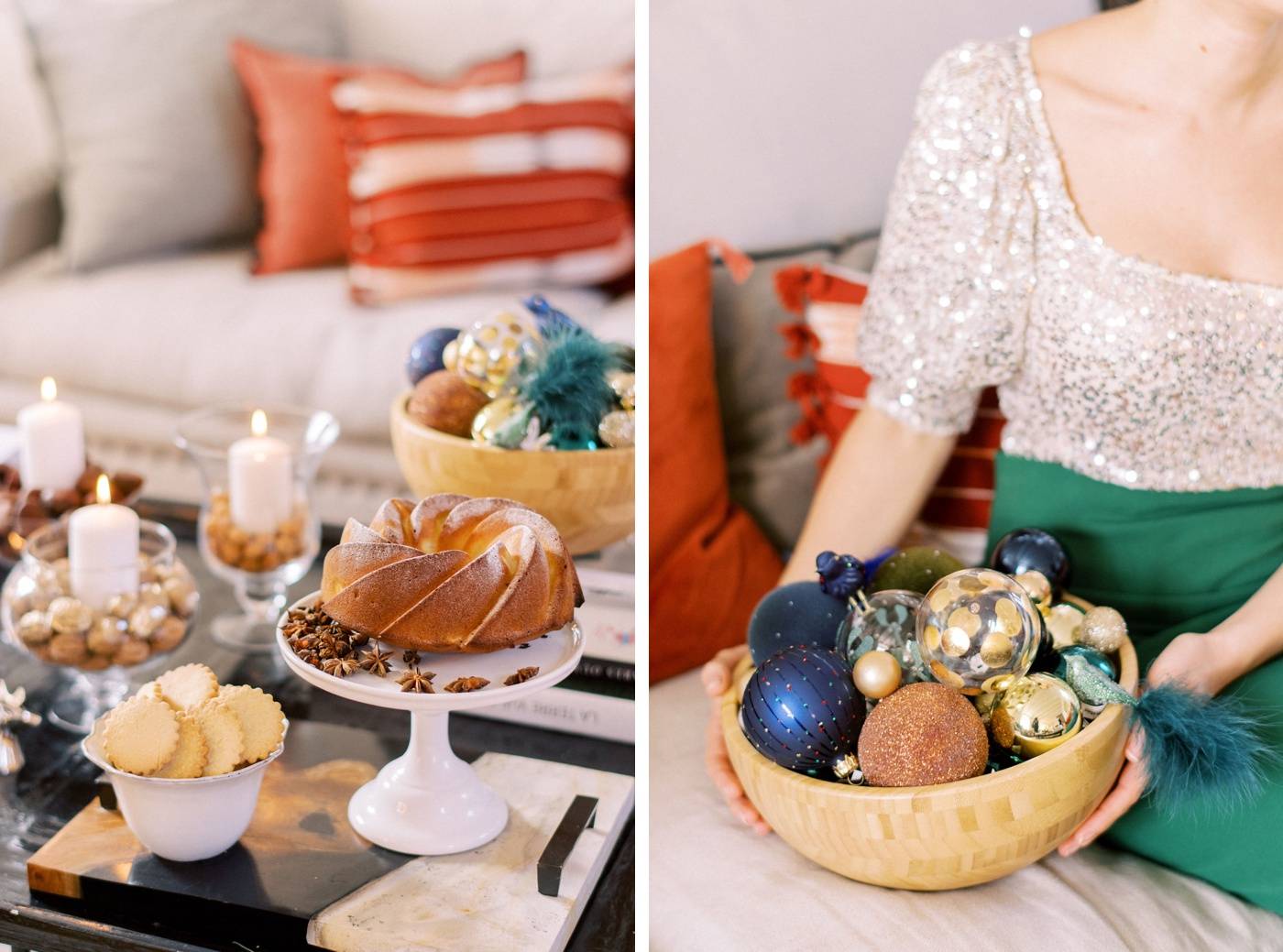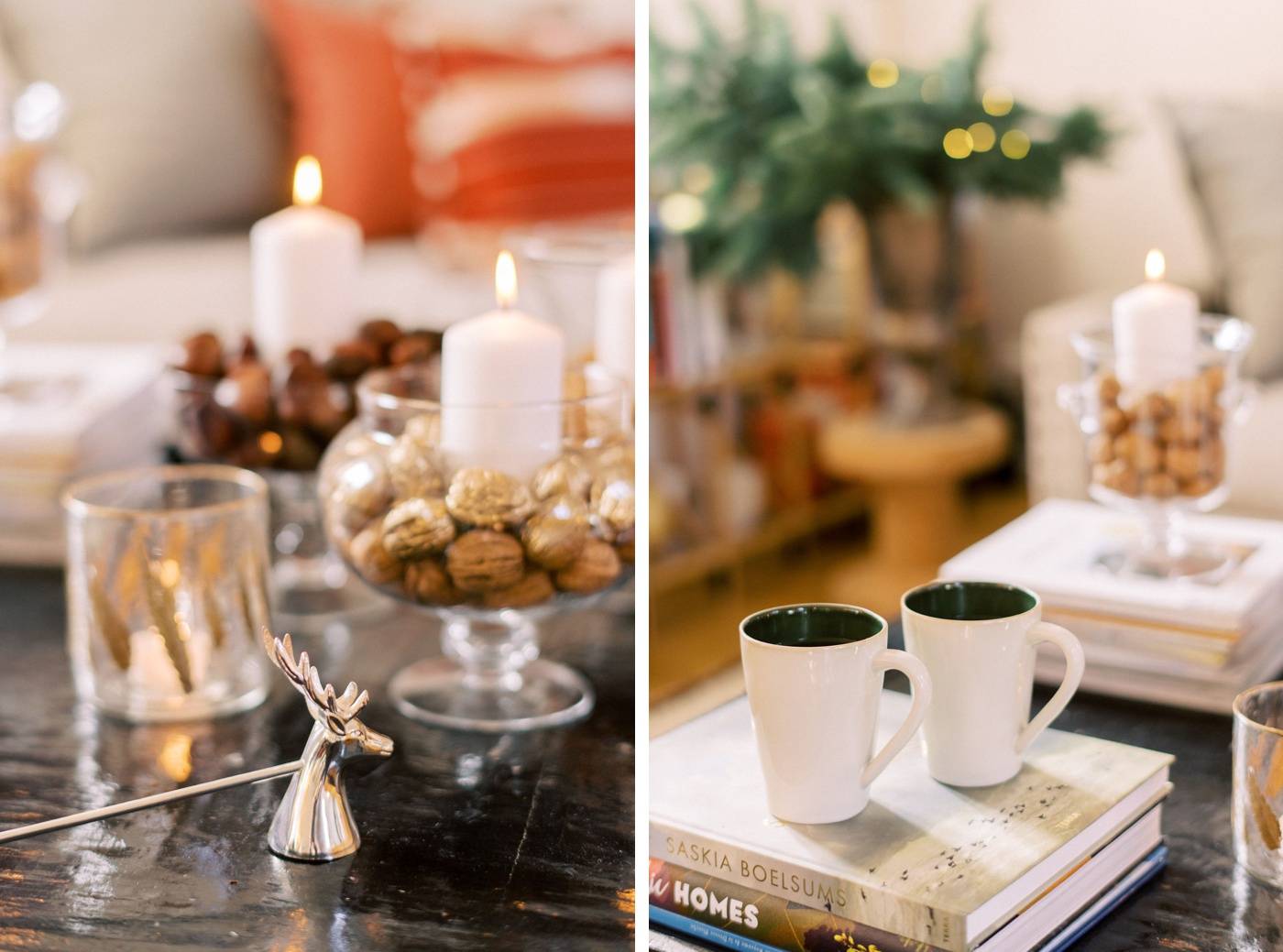 Think Beyond the Christmas Tree
Of course, the Christmas tree is the main event of any holiday decorating. However, we love to add festive touches all over our homes. Little acts as simple as lighting a gingerbread-scented candle or switching the soap in your powder room to a holiday-themed scent can make a big difference. With some attention to detail, your home will feel extra special this time of year!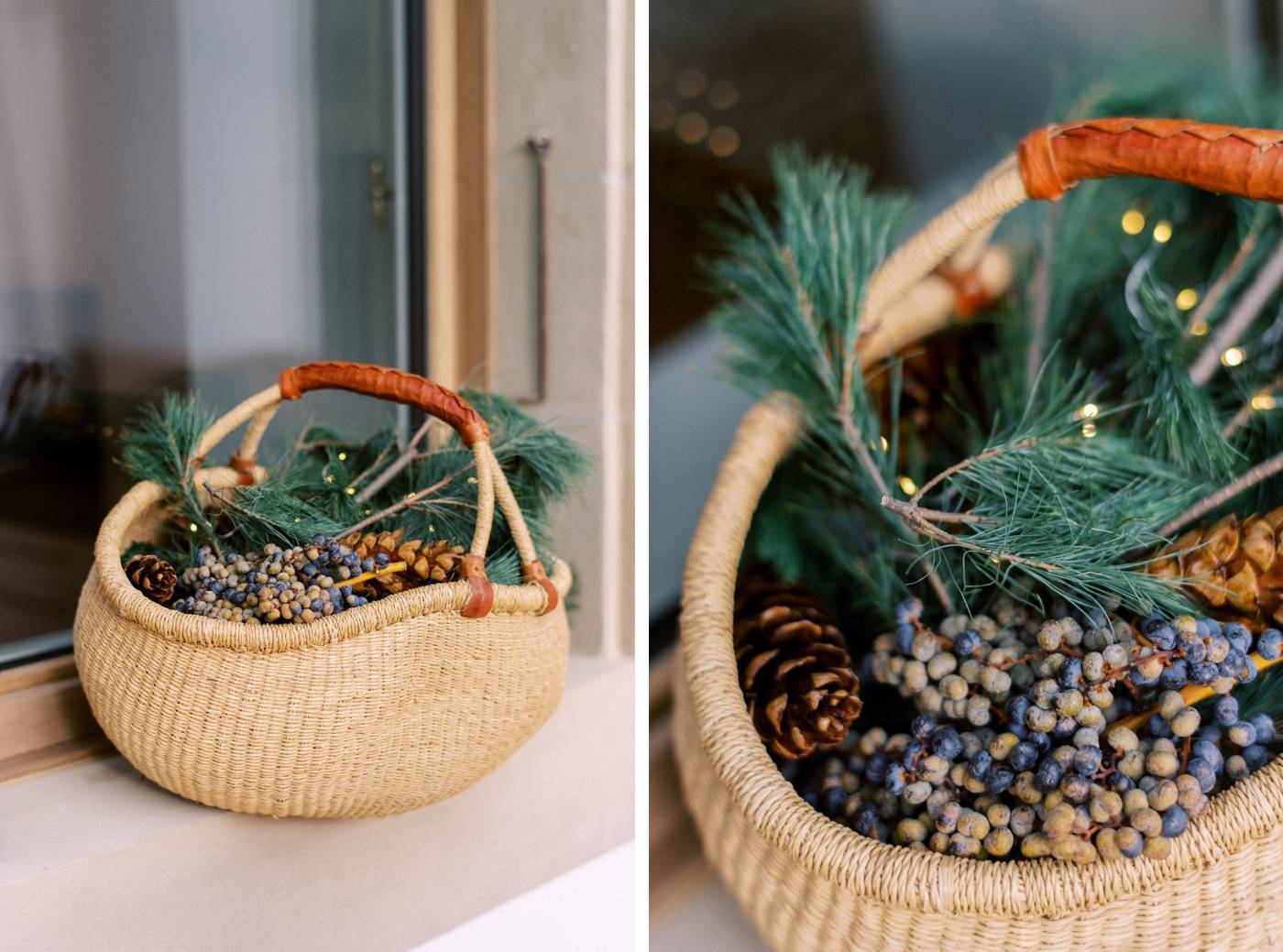 If preparing for the holidays has left you with no time to decorate your home for Christmas, have no fear! Let us transform your home into a wintry wonderland with an expert's touch. There are still a few available spots, so reserve yours today!
Vendors:
Photography: Mailys Fortune
Floral Design: Lilas & Rose