I'm delighted to announce that we'll be hosting another round of Christmas wreath workshops this holiday season! As a Geneva event planner, there's nothing I love more than cozy, festive fun. This will be our fourth year offering these workshops, and each year I look forward to them more and more! If you'd like to join us for a creative evening filled with sparkle, you can find all the details and workshop dates below.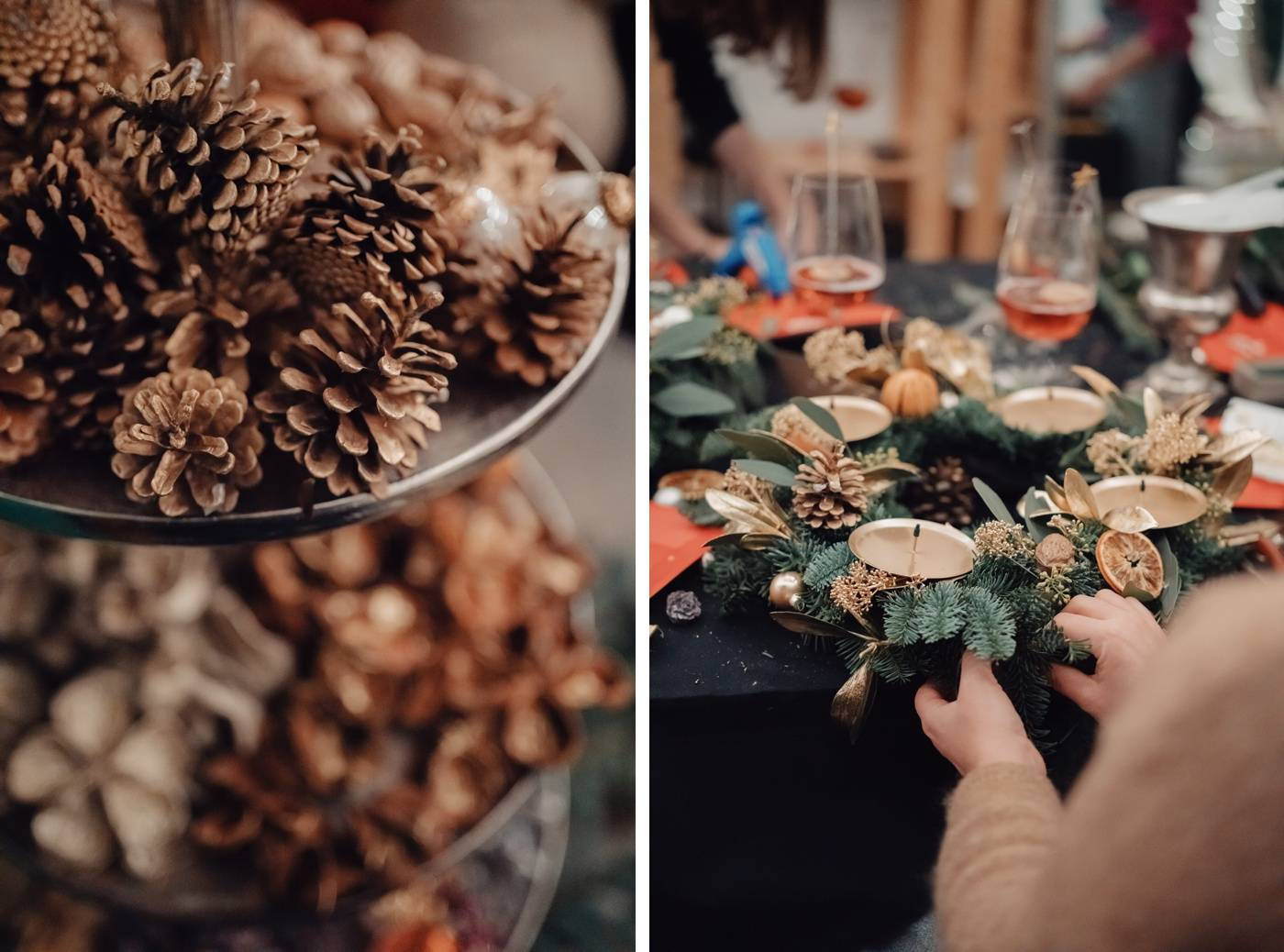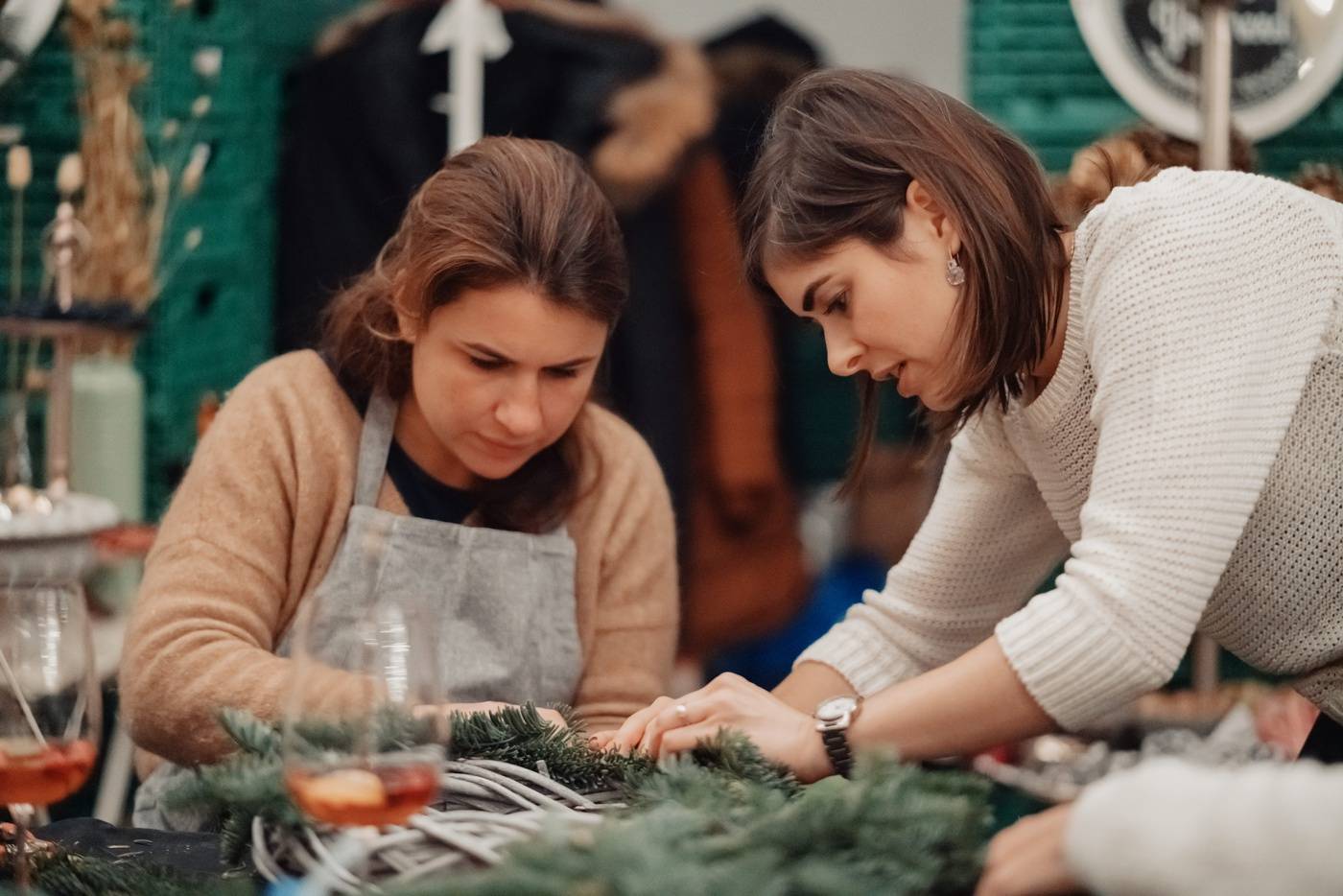 Christmas Wreath Workshop
Each Christmas wreath workshop will last from 2 to 2.5 hours, depending on how quickly you finish your wreath. Everyone goes at their own pace, so don't worry about being rushed!
We'll teach you how to create a bespoke Christmas wreath, with options for your door or dining room table. In addition, we'll provide a wide range of natural and shiny decor so you can create a wreath that's perfect for your home!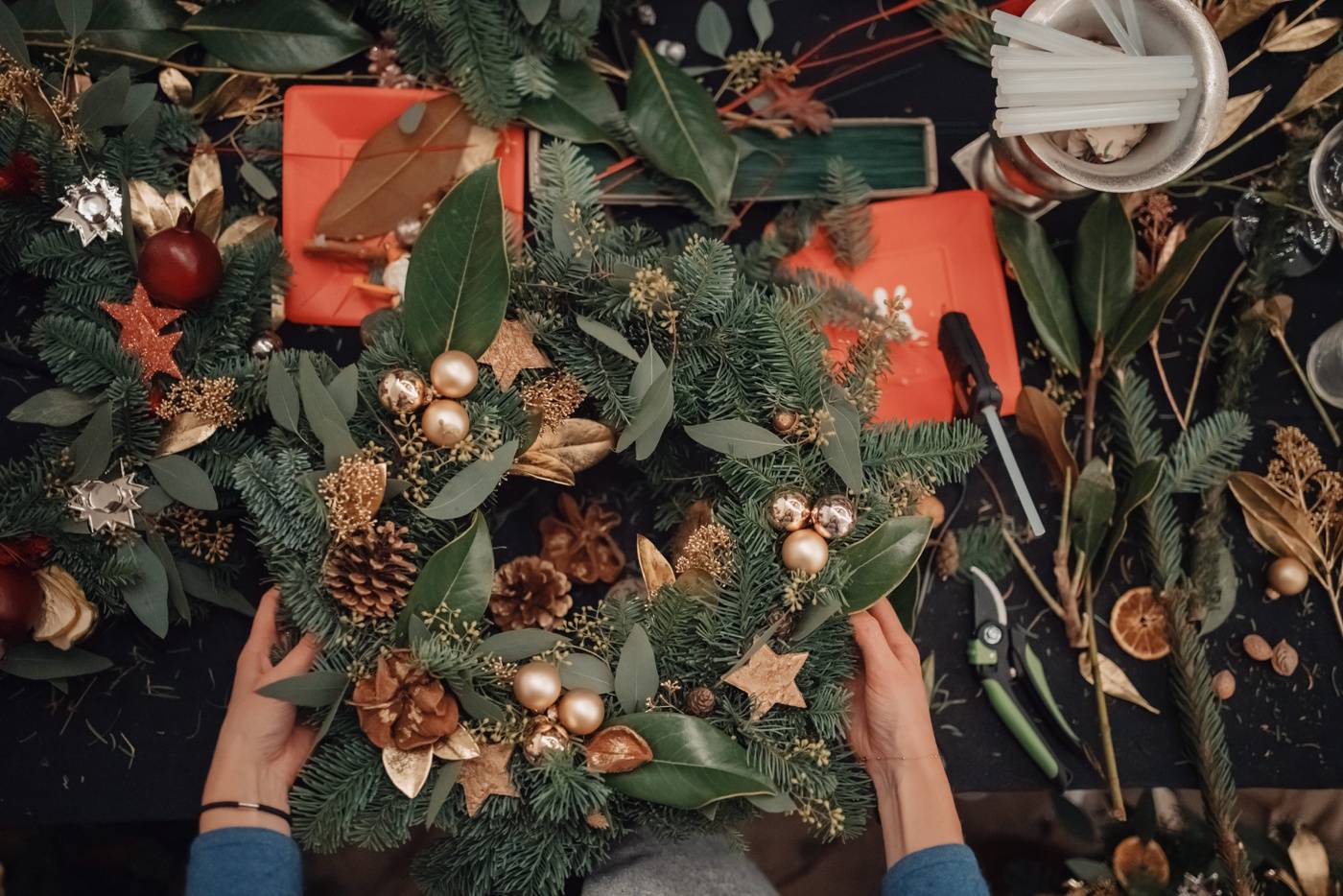 Holiday-themed refreshments will be available as you sit back, relax, and create. Sip on a refreshing glass of Prosecco or a warm mug of Christmas tea, accompanied by sweet and savory snacks.
The workshop is open to anyone starting at 12 years of age so you can bring the family along! If you'd like to come with your child (6 years and up) and create one wreath together, we kindly request an additional fee of CHF 30. Join us in Santa's workshop to create magic for your home!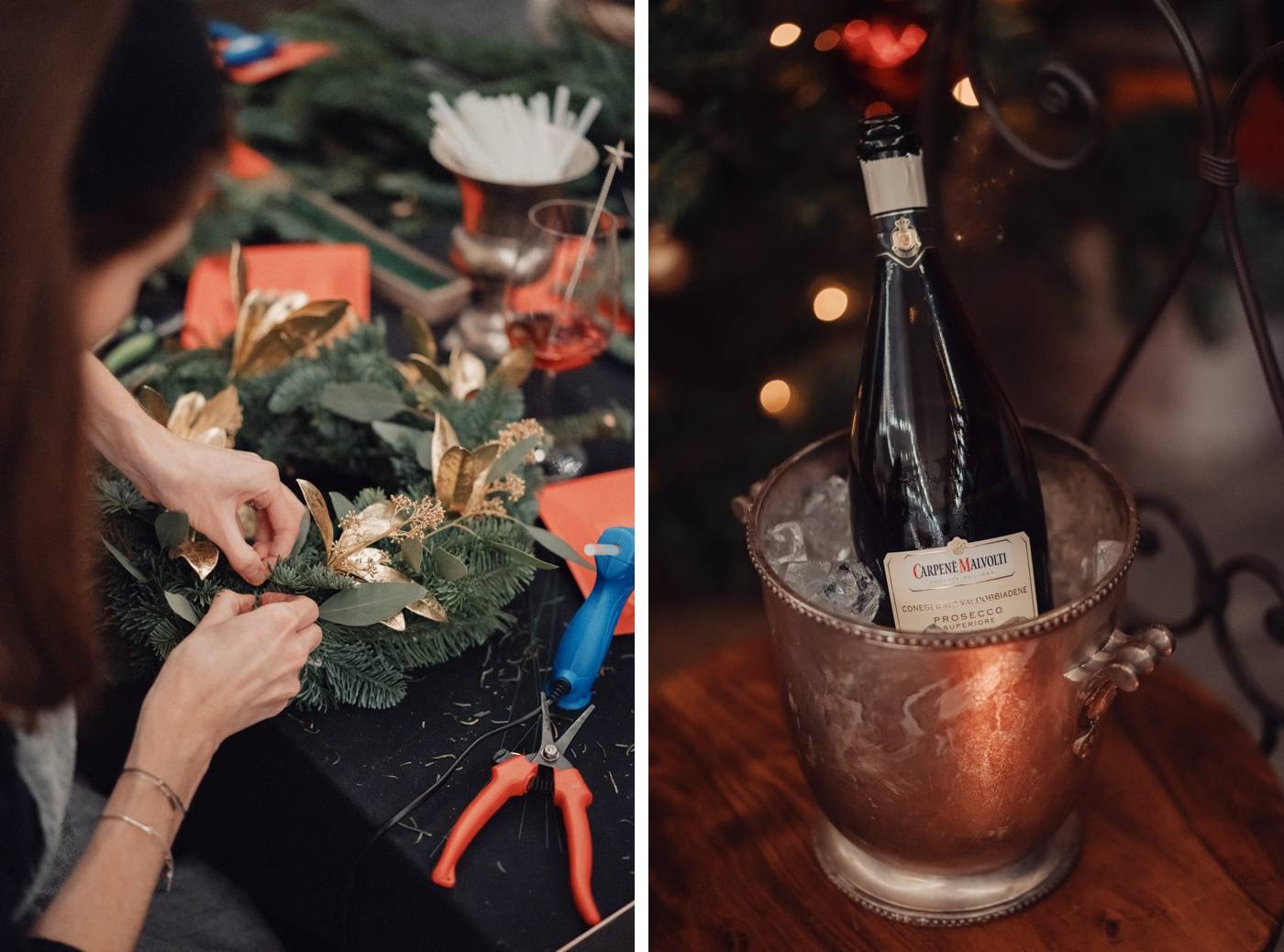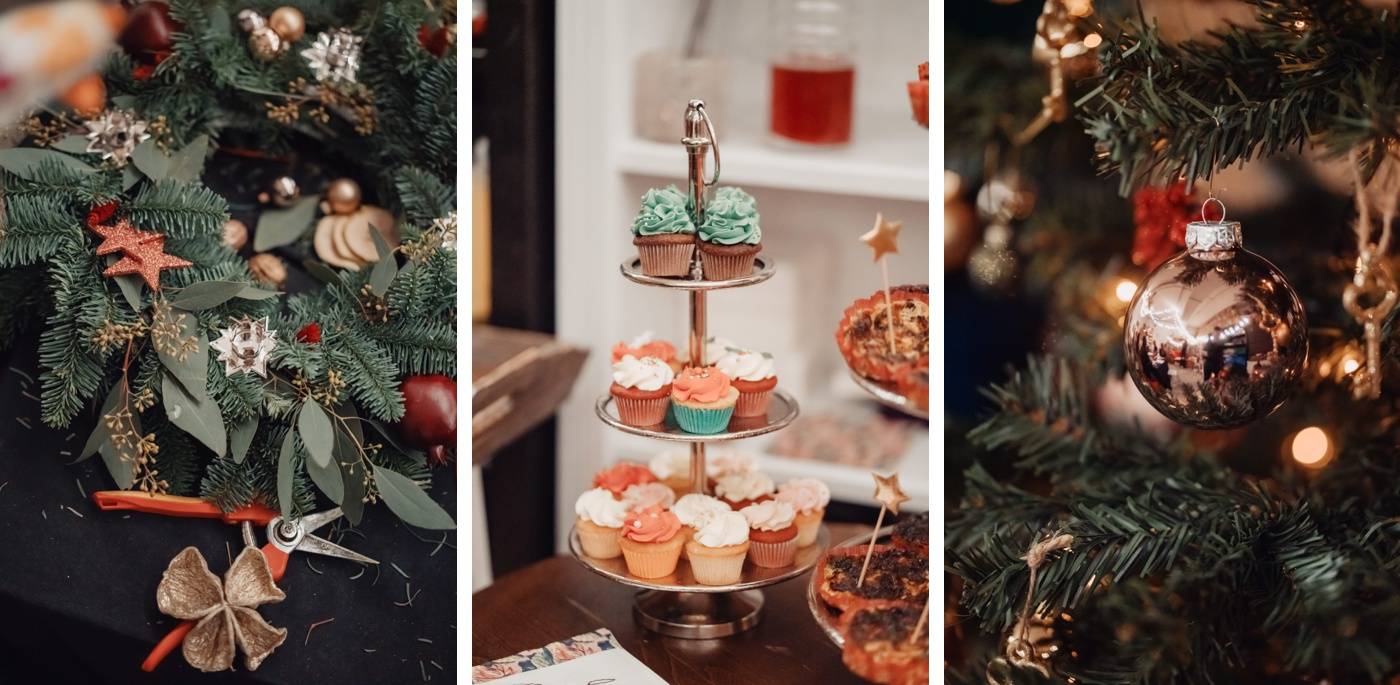 Private Workshops
In addition to our regularly scheduled dates, you may reserve a private Christmas wreath workshop with us! We'll open up dates for groups of six to eight people, so gather your friends for this unique opportunity. Each workshop will be held at our workshop space in Pâquis, at Rue de Richemont 16, 1202 Geneva.
We look forward to welcoming you for this festive time! Book your spot today.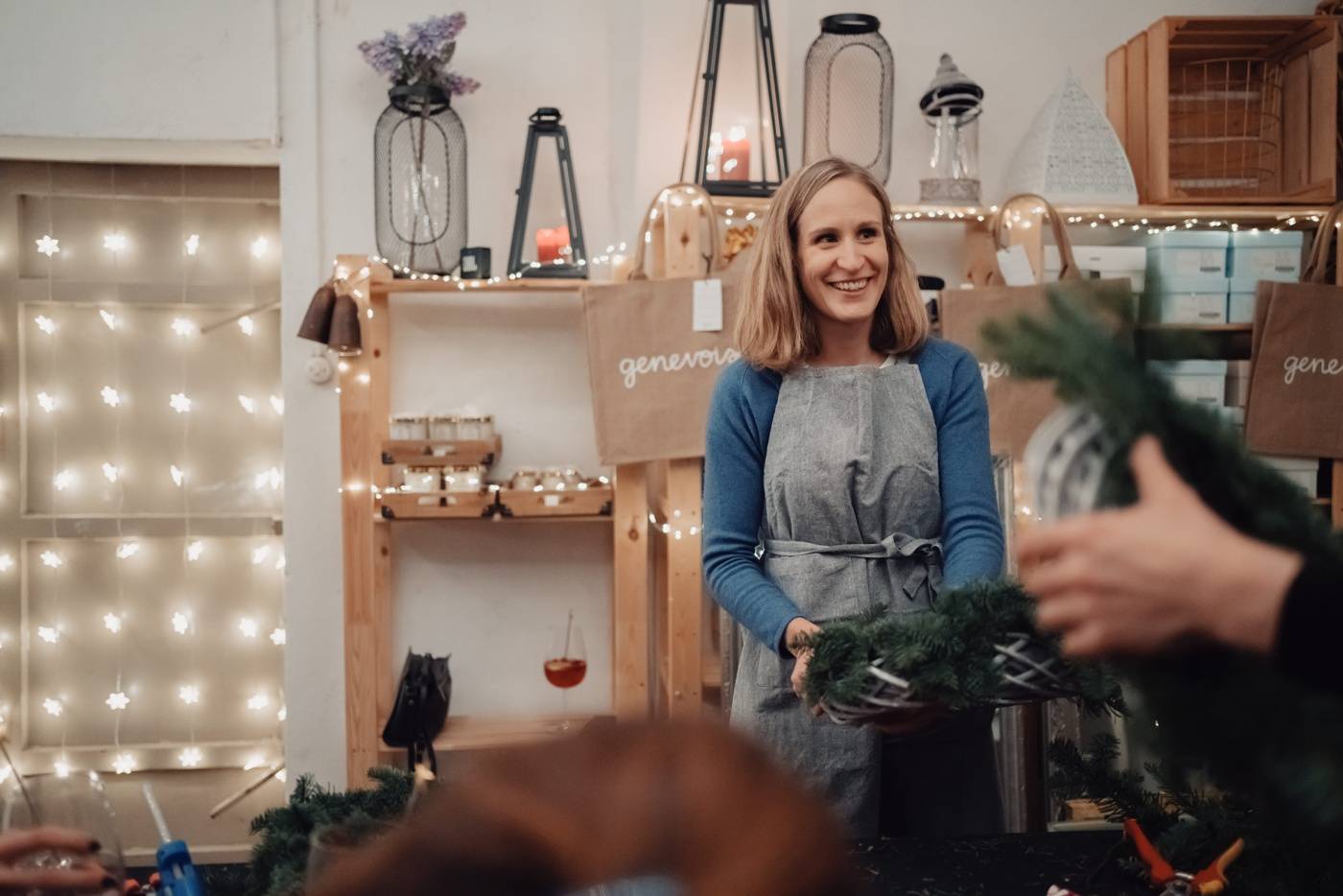 Vendors:
Photography: Aigal