I am so excited to team up with Jessica at The Bridge And Taylor to offer another Holiday workshop series here in Geneva! This is the third year of our Christmas Workshop, and it just gets better and better every year. Once again, we are offering two different workshops. A Christmas wreath workshop, and a Calligraphy workshop! So today, I wanted to share each workshop and why they are so fun! These workshops provide a wide variety of decor you can choose from.
These are the perfect event to do with a friend or host a private event for your company! It will be an evening you won't forget, filled with joy! It's a complete Holiday experience, complete with food and drinks, so no need to eat before coming! We will be following all Covid measures, so it will be a safe space as well.
There are nine dates available, but we can also host a private workshop with your group. These workshops are also for all levels – so whether you are a beginner or an artist, you are welcome to join!
To keep with Covid restrictions, there will be limited availability for each date. So make sure to book your spot today!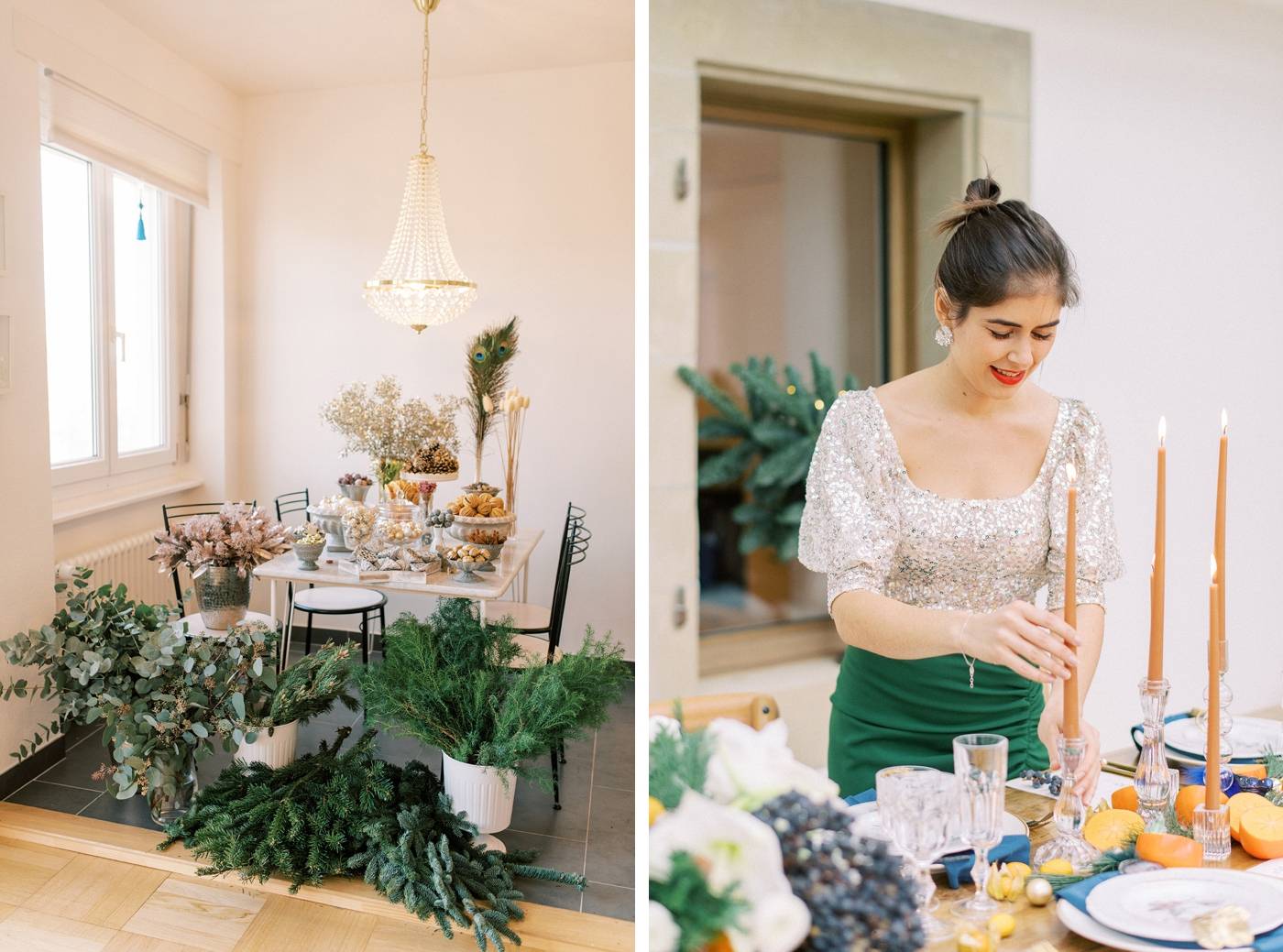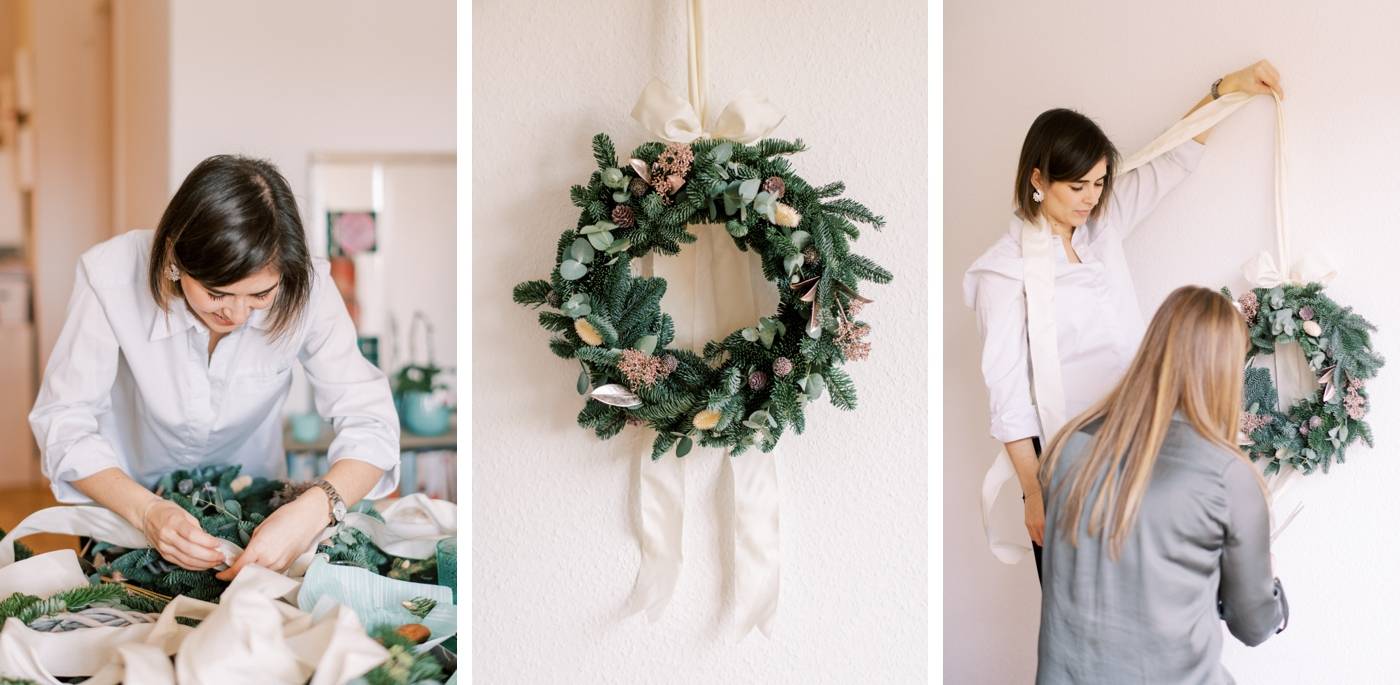 Christmas Wreath Workshop
The first option is our Christmas Wreath Workshop. You can create a beautiful wreath for your home or create a handmade gift for your loved one. During this two-hour workshop, we will teach you how to make and design your very own wreath step by step! You can choose one that is hung on the door, or one that you place it on a table and display it with candles. This workshop is a great opportunity to forget about your daily worries and stress and have an evening of creativity. Our attendees are always so relaxed after our workshops!
"Thank you so much for the wonderful time spent with you and your team. I felt so relaxed after spending time creating with my hands. I am still enchanted by the decor choice you had for us. My door has never looked so good! I can't wait for next year, cheers! " – Ella, December 2020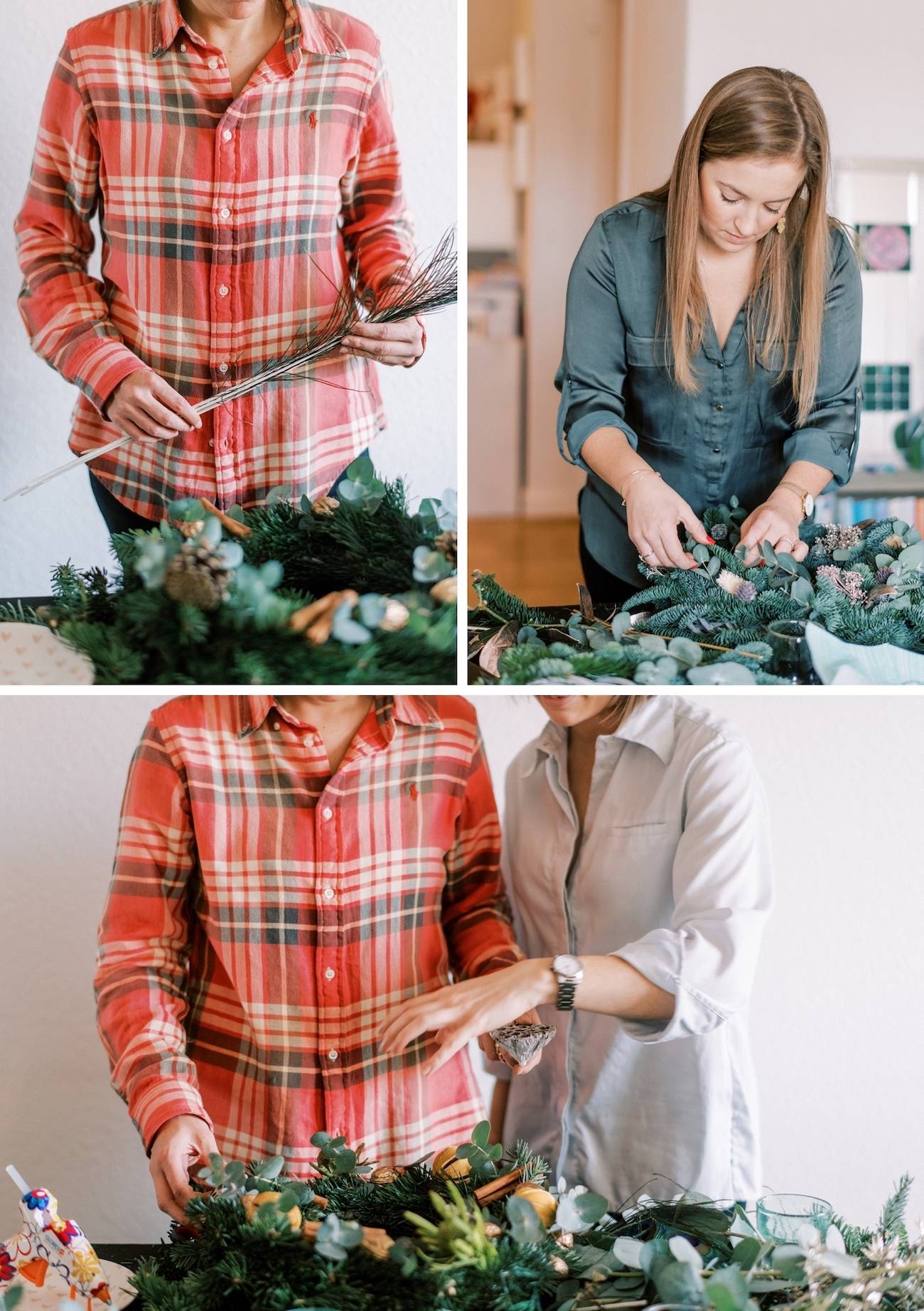 Calligraphy Workshop
If you want to discover the joy and art of beautiful handwriting and calligraphy, you will love this! Jessica from The Bridge And Taylor will be your host and teacher. You will learn the basics of calligraphy and leave with cards, name tags, and a Christmas ornament.
Jessica will teach you how to use the tools properly, get you started with basic practice streaks, and learn a full beginner alphabet (complete with upper and lower case!) and discover this timeless art, and there is no experience required. We will provide a nib for you to take home as well. Your creations will always make beautiful gifts, or you can hang them on your tree!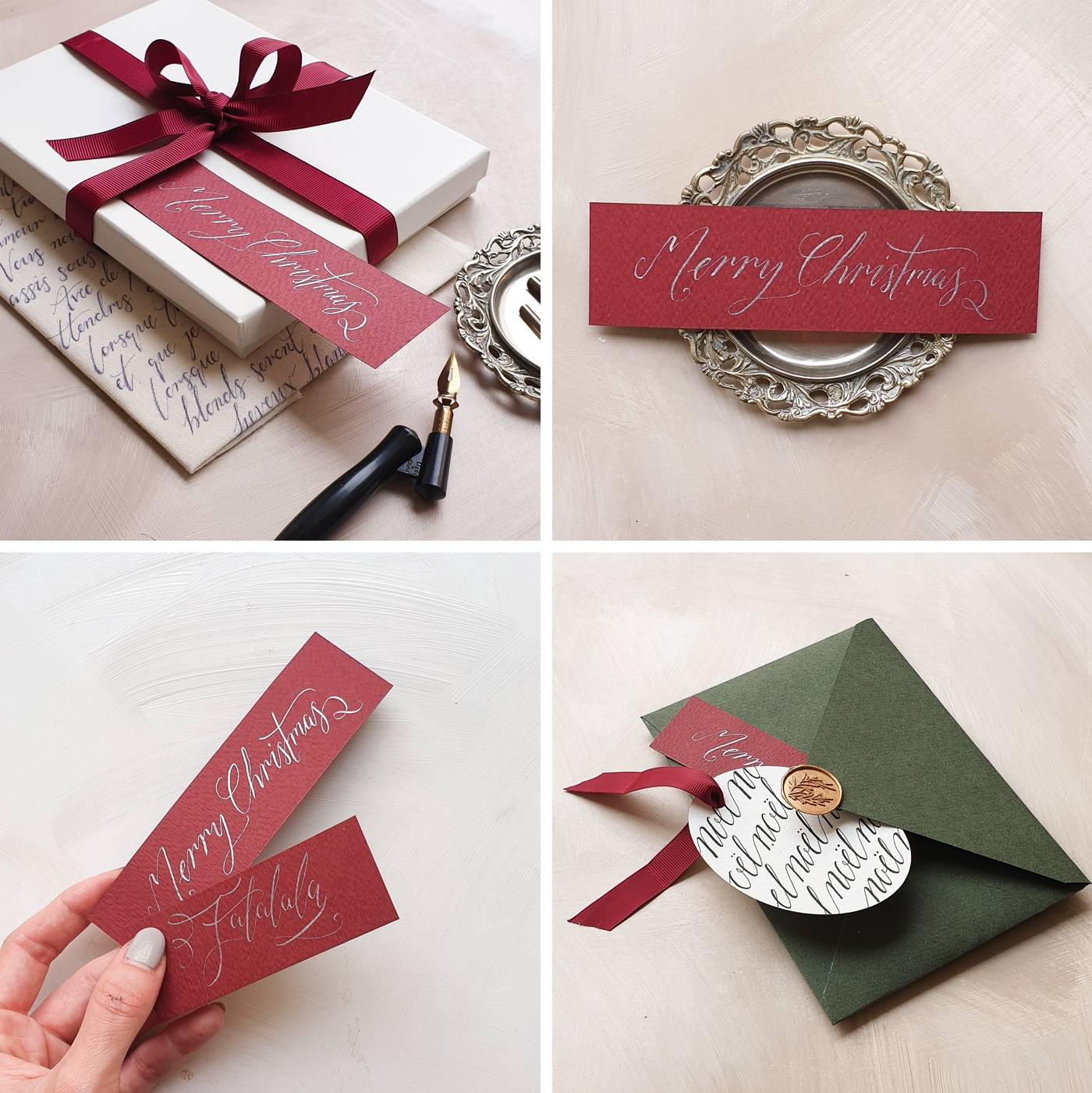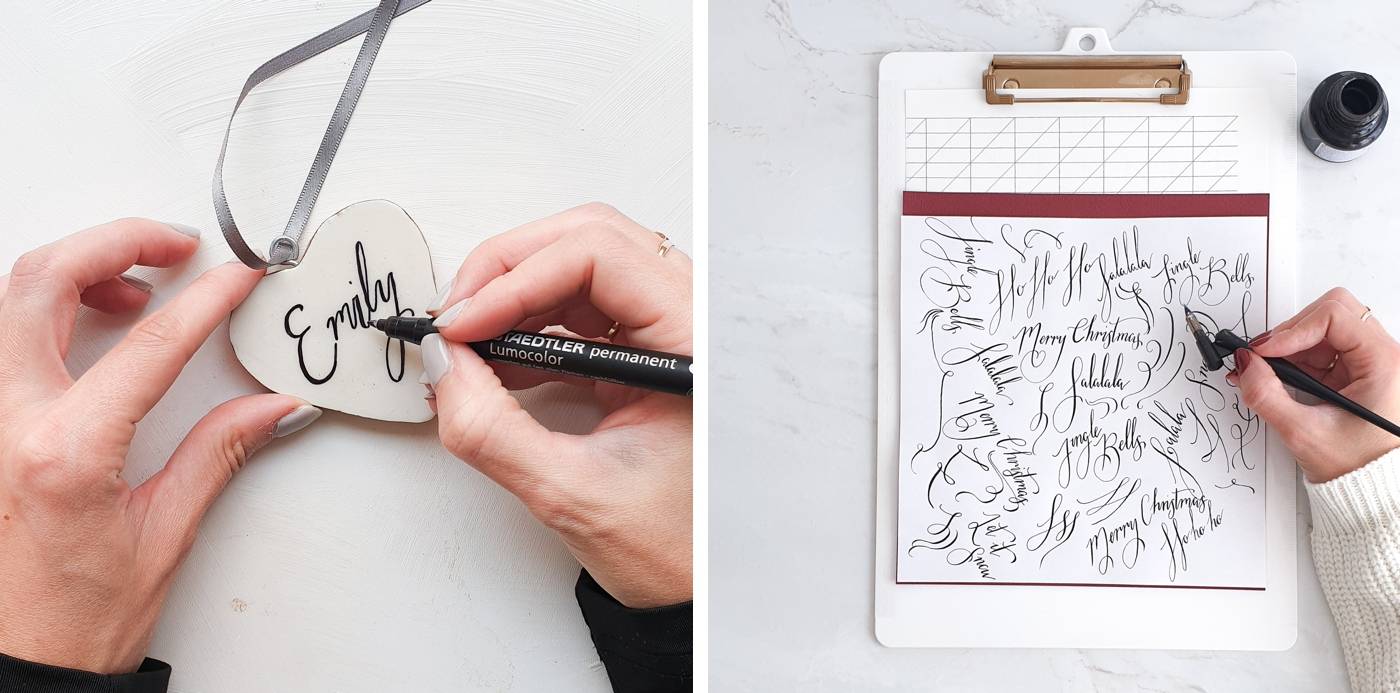 Christmas Wreath and Calligraphy Workshops
These workshops are not just about creativity but connection! You will spend an evening making new friends or reminiscing with your old ones. And you will use your hands to create something beautiful to remember it by! Take this time to soak in the Christmas spirit before the Christmas holiday rush is here!
We look forward to welcoming you alone or with your friends very soon to unwind and kick-start the holiday season in a fun and creative workshop. But make sure you reserve your spot today – space is limited! Book your spot, here!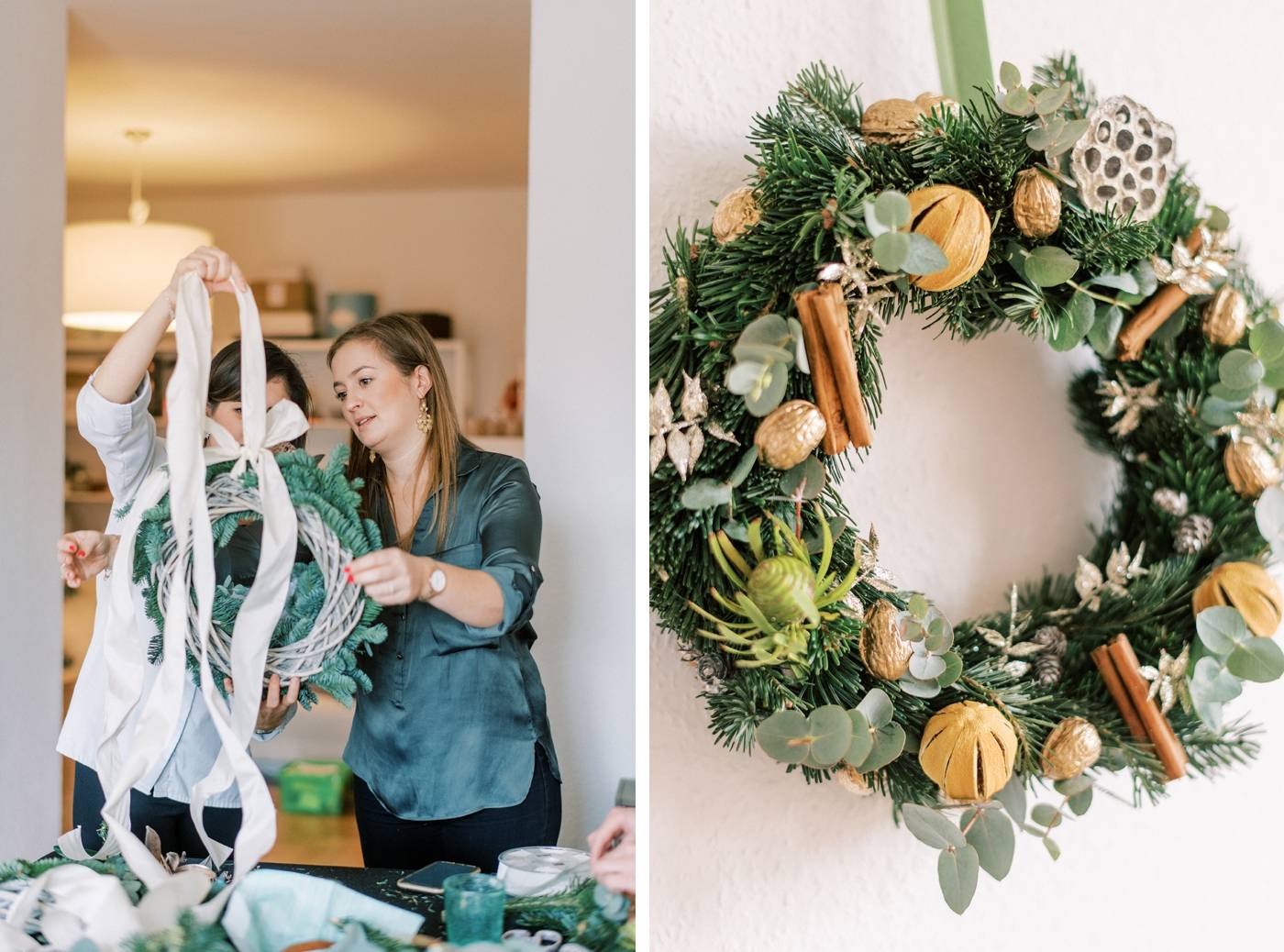 Photography by Mailys Fortune Photography