Planning a corporate Christmas Party can be a little overwhelming! There are so many things to consider, from decor to food, to creating a meaningful experience. After the last two years, it is even more important to take good care of your employees. It has been a trying time, so make sure you are celebrating your team. One of the best ways to show your appreciation is to host a fun Christmas Party!
As a professional decorator and planner, I know that a lot goes into making a memorable event! So I wanted to share my four tips for a successful corporate Christmas Party. Not only will these enhance the guest experience, but they will show your employees how much you care!
Pick The Right Venue
The first decision you need to make is where to host the venue. Make sure the venue has the right atmosphere! No matter how many guests you have, you want to make sure it still feels intimate and cozy. This is all about reconnecting as a team! If you have a smaller team, I suggest looking into some of the old cellars in Geneva. There are some beautiful options, and they always have a warm atmosphere. If you have a larger guest list, and need a bigger space, you can always add candles and decor to make it feel more intimate.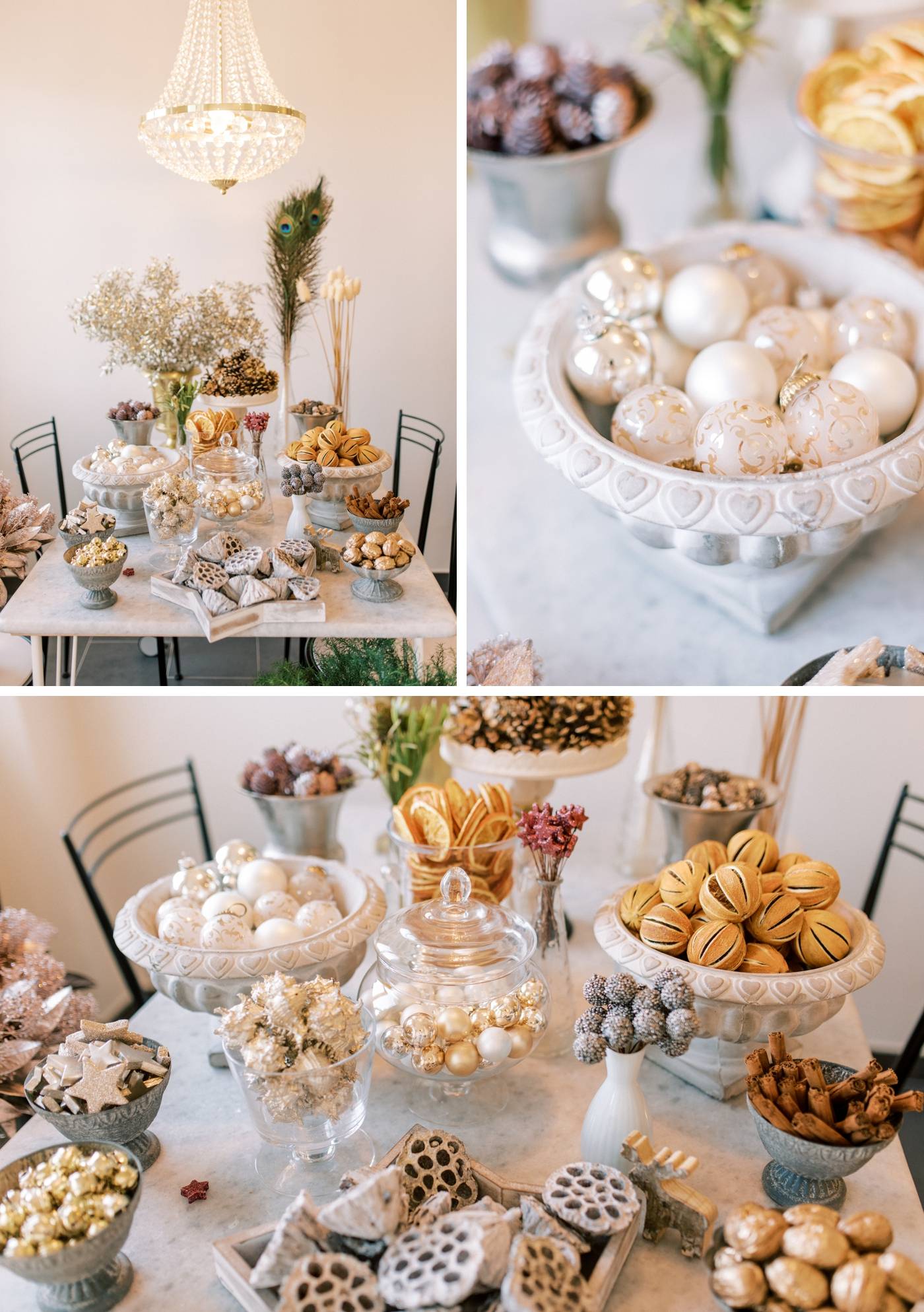 Have a Signature Cocktail
Having a signature cocktail can turn a Christmas party from simple to festive! There are quite a few options that will bring in the Holiday spirit while also being delicious!
Poinsettia Cocktail
This delicious drink is simple to make and brings in Cranberries. Pour 1 tablespoon of cranberry juice into a champagne flute, and fill with Prosecco. Add 3 fresh cranberries to the top, and garnish with a rosemary sprig. If you want a little more flavor, add a dash of Cointreau!
Cinnamon Old Fashion
I absolutely love adding a touch to cinnamon to your signature cocktail! It adds a little bit of spice to a traditional favorite. Place 1 sugarcane into the glass, with fresh apple peels, and a dash of bitters. Add a shot of bourbon, and serve with a cinnamon stick.
Mulled Wine
This is my personal favorite! To add a holiday flair to a transitional Mulled Wine, I like adding fresh orange slices or fresh cinnamon.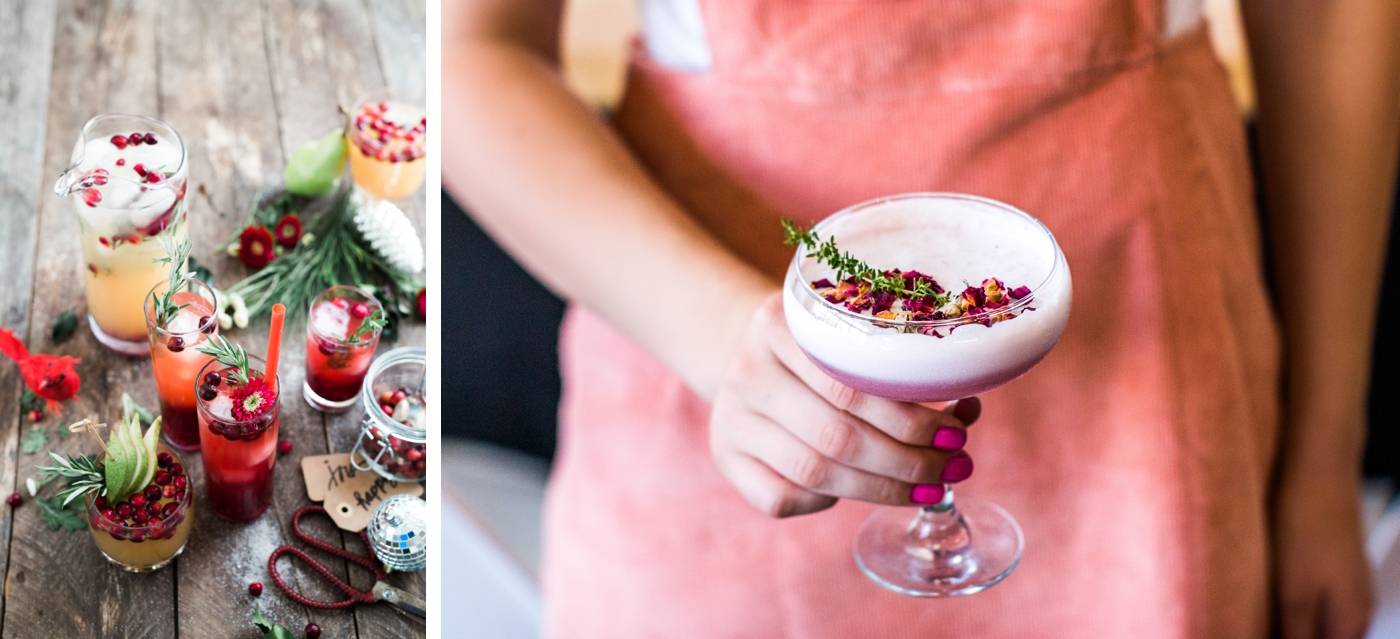 Create An Experience
Instead of just having a generic party, bring in a creative workshop, like wreath making, to really add some fun to the evening. Workshops don't just give guests something fun to do, but it also brings the team together! Your team is much more likely to bond over a shared experience than just having a drink together. 
My Christmas Wreath Workshop is the perfect addition to your Corporate Christmas Party! These workshops give guests the ultimate creative experience. You get to enjoy food and drinks while creating a wreath that you get to take home. I provide all the decor and will walk you through how to make your decorative wreath.
Contact us for more information on our Christmas Wreath Workshops!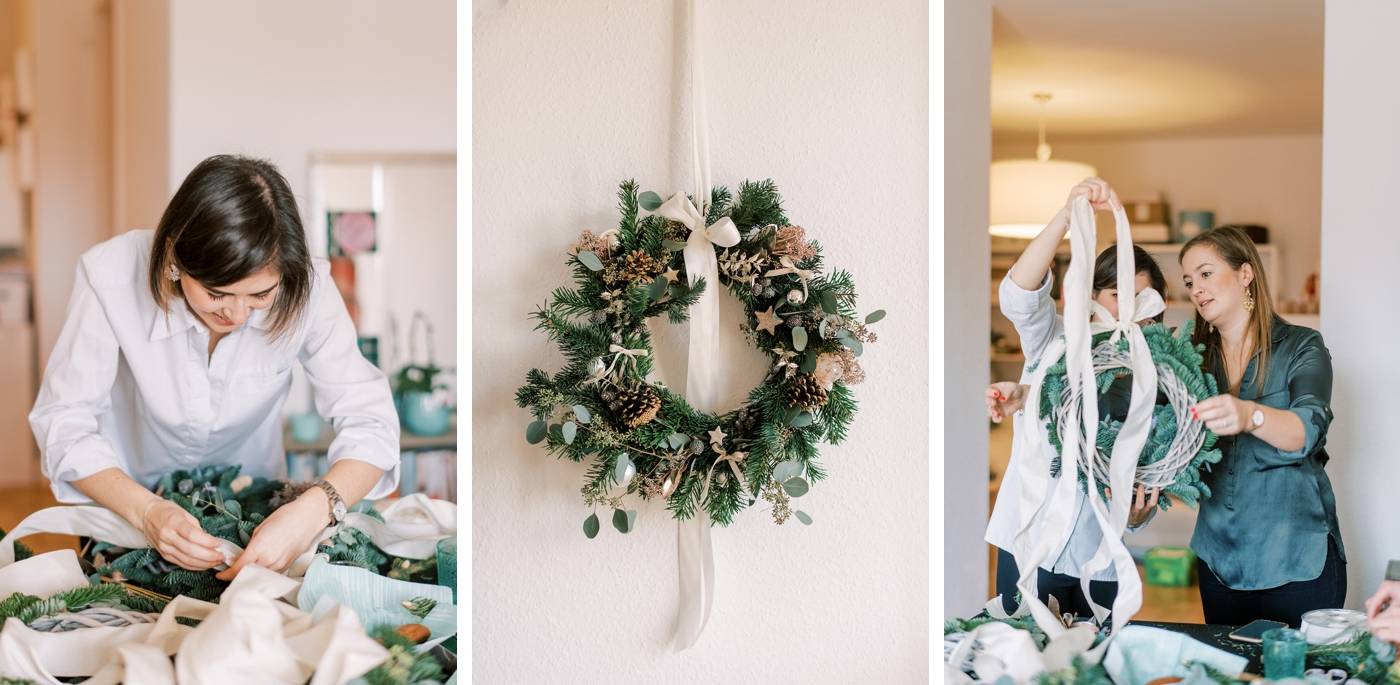 Hire A Planning, Design And Decor Company
The best way to make your corporate Christmas Party more festive is by adding Holiday decor! I am a designer and decor expert and can turn any space, big or small, into a Holiday celebration! We will work together on the style you are looking for and create and install beautiful decor to make your party shine. From intimate celebrations at home to large parties, we can design and style it all!
4 Tips For a Successful Corporate Christmas Party
As you start to plan your Christmas Party, make sure to reach out to us! I can help you plan and design the perfect event that celebrates your employees and gives them a night to remember. From simple design to a full Christmas Wreath workshop, there are so many options to make your celebration stand out!
Photography by Mailys Fortune Photography