Join us for a Festive Christmas Wreath Workshop in Geneva!
As the holiday season approaches, we are thrilled to announce our much-anticipated Christmas wreath workshops returning to Geneva for the fifth consecutive year. We are set to make this the most memorable festive season yet. It's amazing to see how this tradition has grown, and we can't wait to share the joy with you.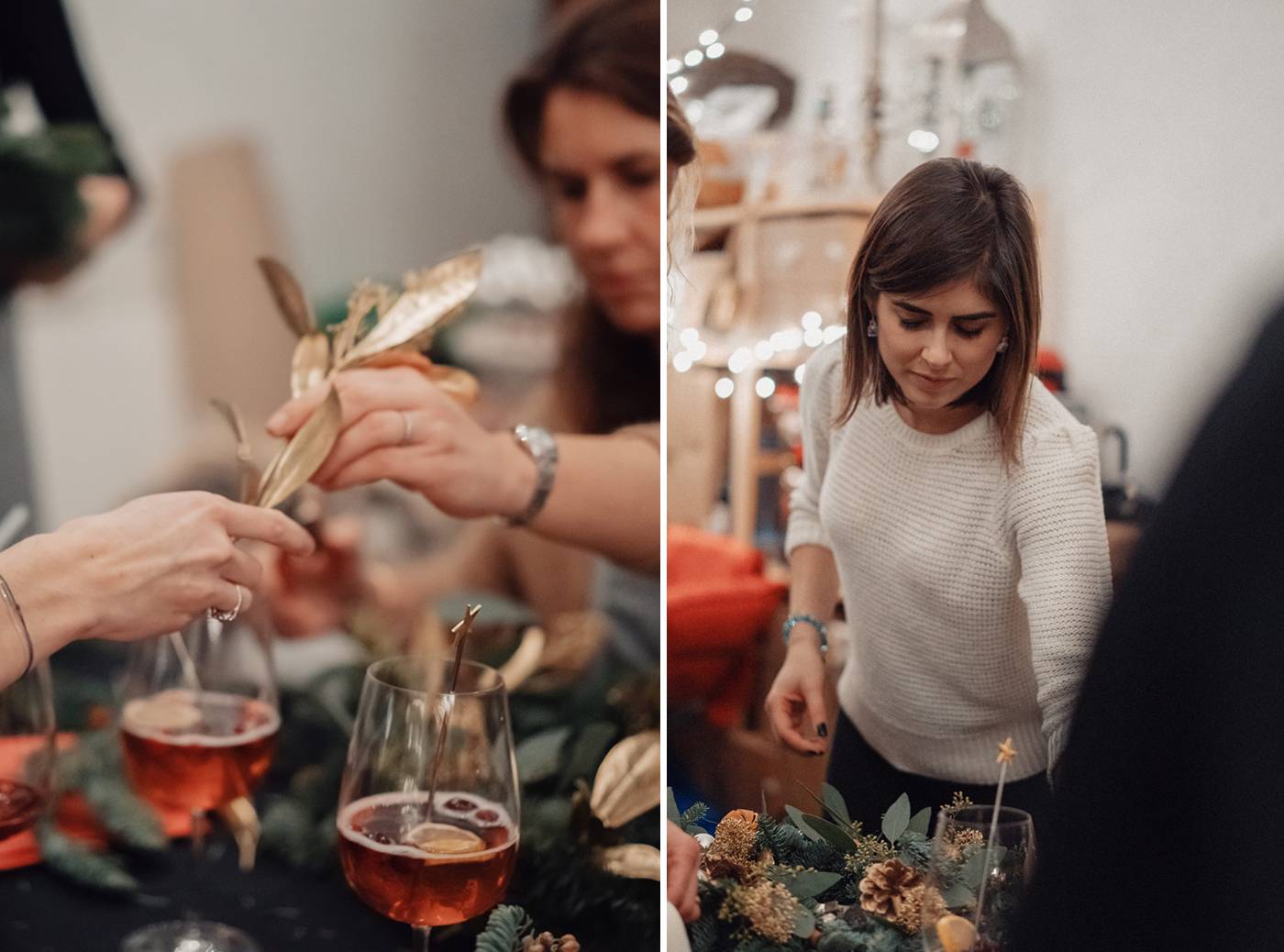 A Tradition of Creativity and Connection
Our Christmas Workshop series is back, bigger and better than ever.  These workshops are designed to let your creativity shine, and we have a wide range of materials and decorations for you to choose from.
Whether you want to spend quality time with a friend or create a unique bonding experience for your company, our workshops are perfect. It's an unforgettable moment, filled with joy and camaraderie. And the best part? You can enjoy Prosecco and Christmas tea while creating your very own wreath!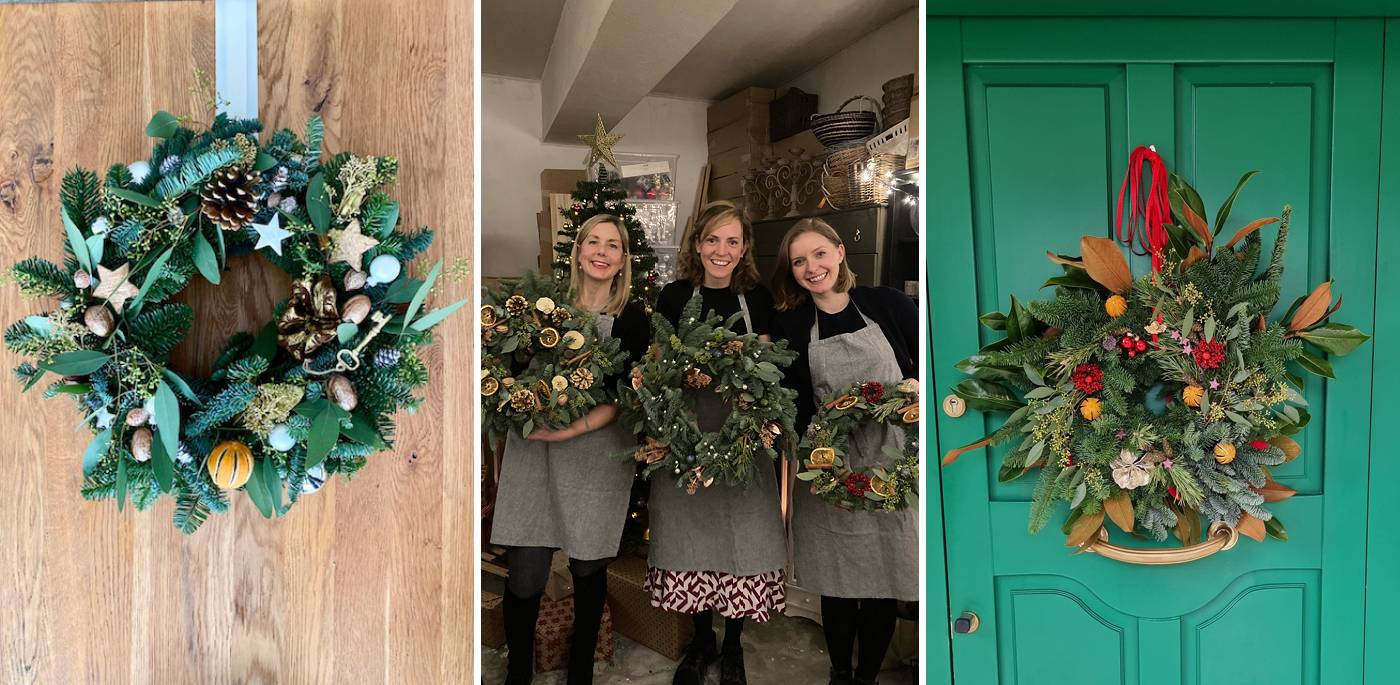 Wide Range of Dates
With six different dates available, there's plenty of flexibility to fit our workshops into your holiday schedule. And if you have a group of friends or colleagues and would prefer a private workshop, we can accommodate that as well. Our workshops are designed for all levels, so whether you're a beginner or an experienced artist, you'll feel right at home here.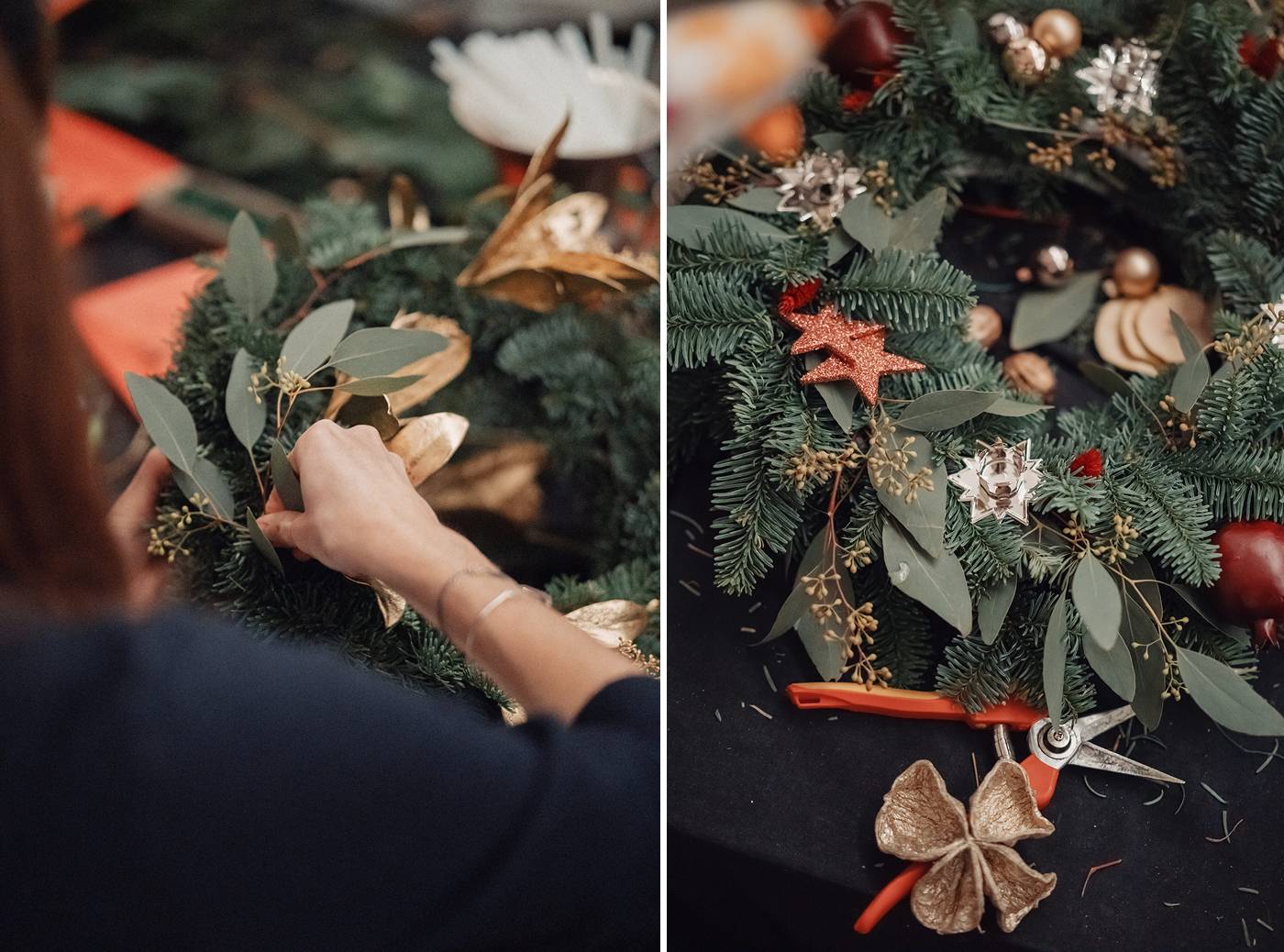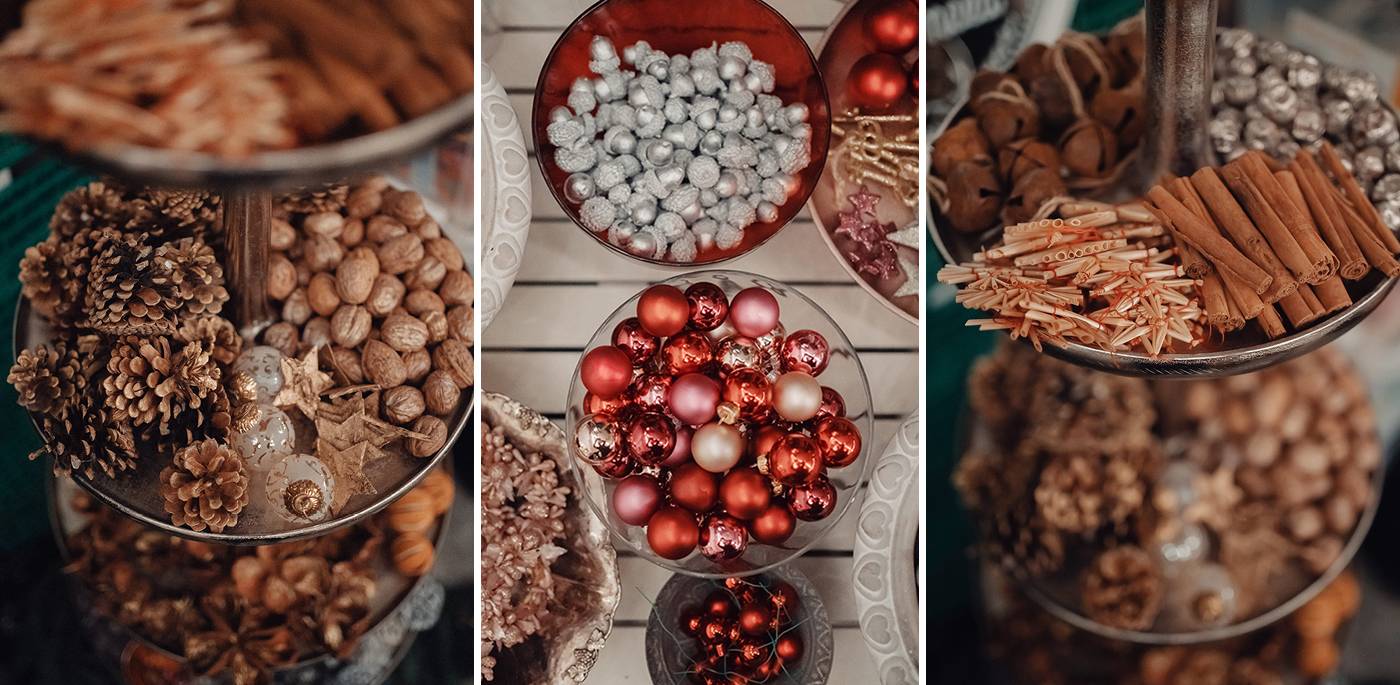 Christmas Wreath Workshop: Let Your Creativity Blossom
Our Christmas Wreath Workshop is all about creativity and crafting. It's a two hours and a half journey where we guide you, step by step, in creating your very own Christmas wreath. Whether you envision it adorning your front door or gracing your dining table with candles, the choice is yours. This workshop is more than just crafting; it's an escape from the daily grind, allowing you to relax and immerse yourself in the joy of creating something beautiful.
Here's what one of our previous attendees had to say: "I've participated 3 years in a row to the Workshops organised by Loukia. It was really magical. So many choices to create my own wreath, actually a dream for years that came true! The atmosphere was very cozy and the Christmas vibe was there too! Loukia gave me just as much advice as I needed (and so she did with all other attendees) and it's such a great joy and pride once your wreath is finished and you install it at home! I will definitely come again this year and look forward to it!" Muriel
Our workshops are not just about creativity; they're about connection. Spend a moment making new friends or enjoy existing one while crafting something beautiful to remember it by. It's the perfect opportunity to immerse yourself in the Christmas spirit before the holiday rush kicks in.
We can't wait to welcome you, whether you're coming solo or with friends. However, remember that space is limited, so be sure to reserve your spot today by booking here.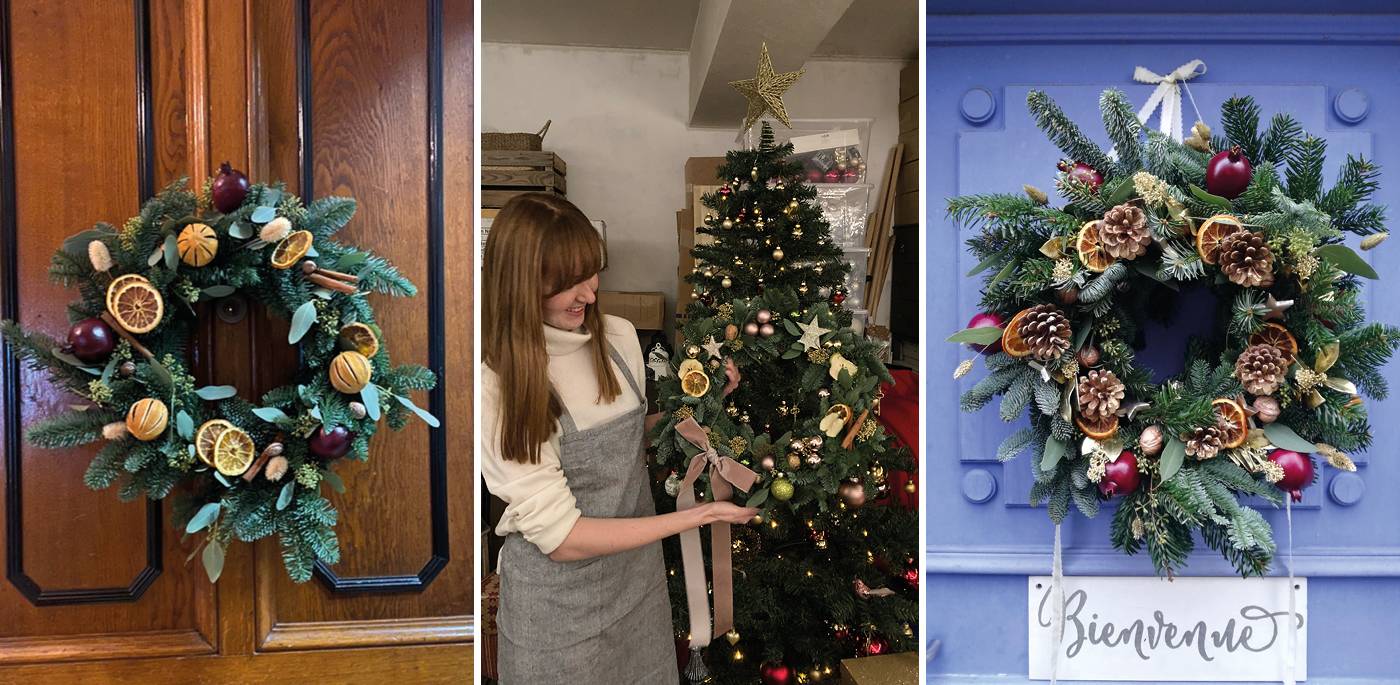 New Additions 
This year, we've added some exciting new elements to make your experience even more enjoyable. We've extended the workshop duration to 2 to 2.5 hours, allowing you to take your time and enjoy the creative process. You set your own pace, and there's no need to rush.
During this Christmas wreath workshop, you'll learn to create a personalised your wreath that suits your style and home decor, with an array of natural and sparkling decorations to choose from. As you craft, you can savour our holiday-themed refreshments, including Prosecco and Christmas tea.
Our workshops are open to everyone aged 12 and above, making it a perfect family event. If you'd like to create a wreath together with your child (aged 6 and up), an additional fee of CHF 30 applies. It's a unique opportunity to bond with your family and friends and add a touch of holiday magic to your home.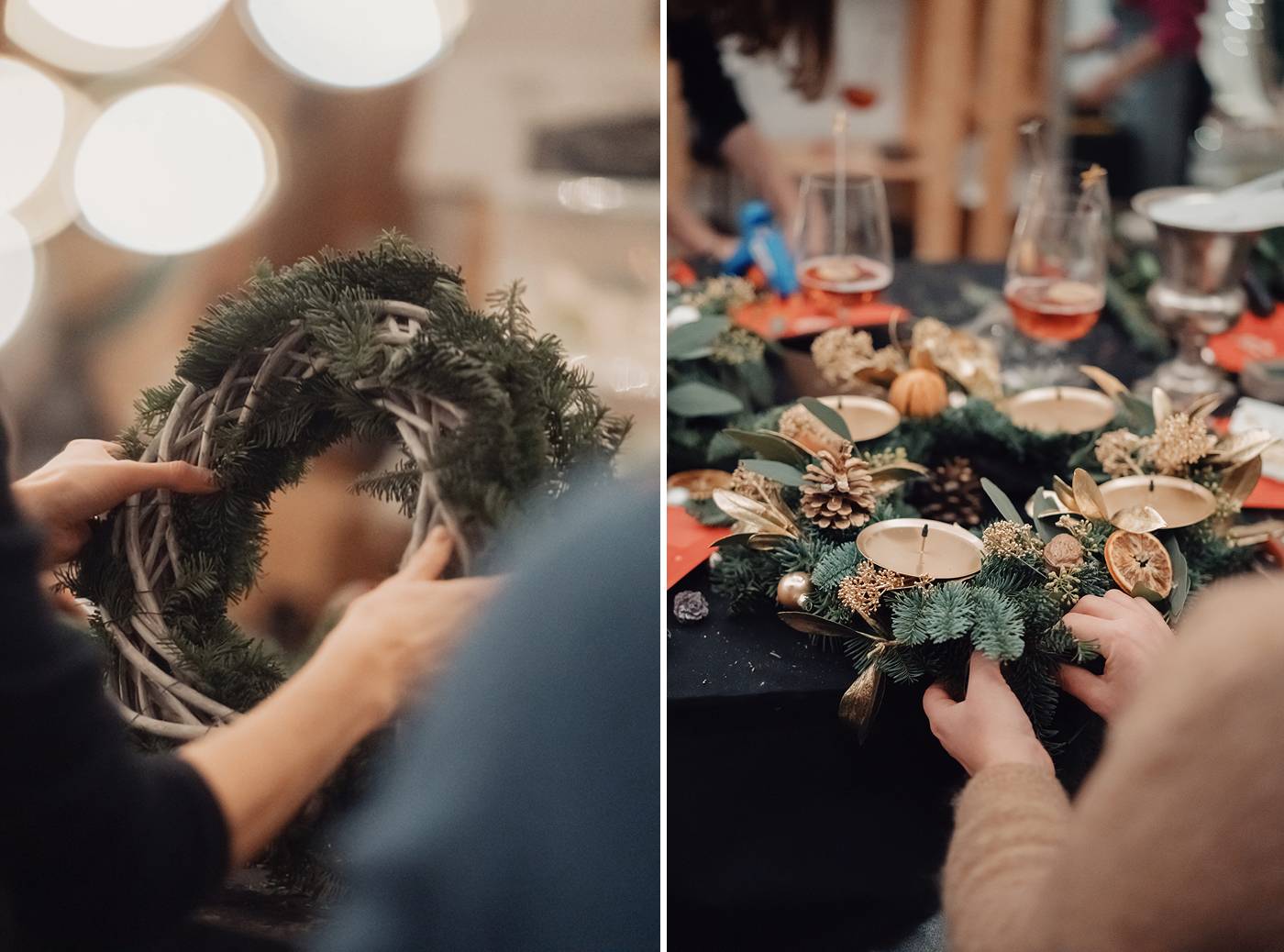 Private Workshops Just for You
In addition to our regular dates, we offer the chance to book a private Christmas wreath workshop for groups of minimum six people. These private sessions can be hosted at our workshop space or at your place of choice. It's a fantastic way to celebrate the holidays with your nearest and dearest in a more intimate setting. Contact us here to open a date just for you!
We can't wait to share the holiday spirit with you and create beautiful memories together. Spaces are filling up fast, so book your spot today and secure your place in this festive workshop.
Let's make this holiday season magical together!
Vendors:
Photography: Aigal