Are you dreaming of a movie-worthy chalet this Holiday Season? Or maybe your office needs some Holiday decor to add color and cheer? This year, enjoy the Holiday season, and leave the decorating to us! Let us bring our expertise into your home or office, and create a magical space with customized design and decor!
Whether you are looking for an outdoor setup or an intimate dinner reception, we can transform your home. All of our designs are tailor-made to meet your needs.
When To Hire a Holiday Decorator
To begin our design, we will visit your home or look at images to see how the space is laid out. We suggest reaching out 3 weeks before your event, so we can get everything we need. Of course, we do offer last-minute events as well.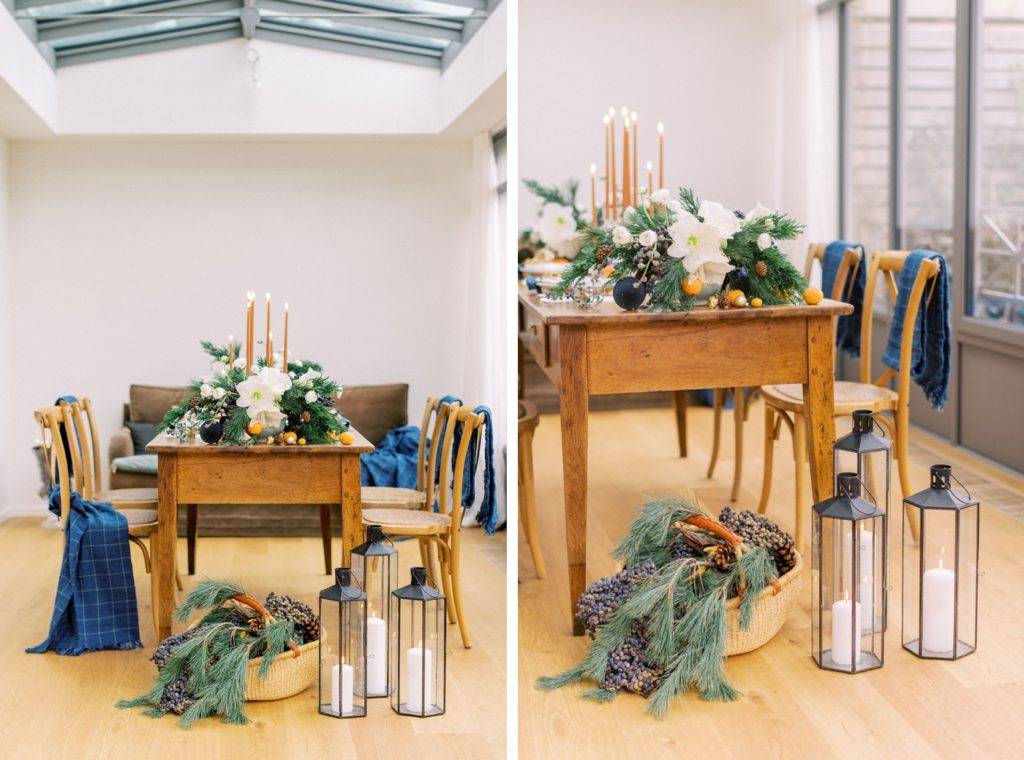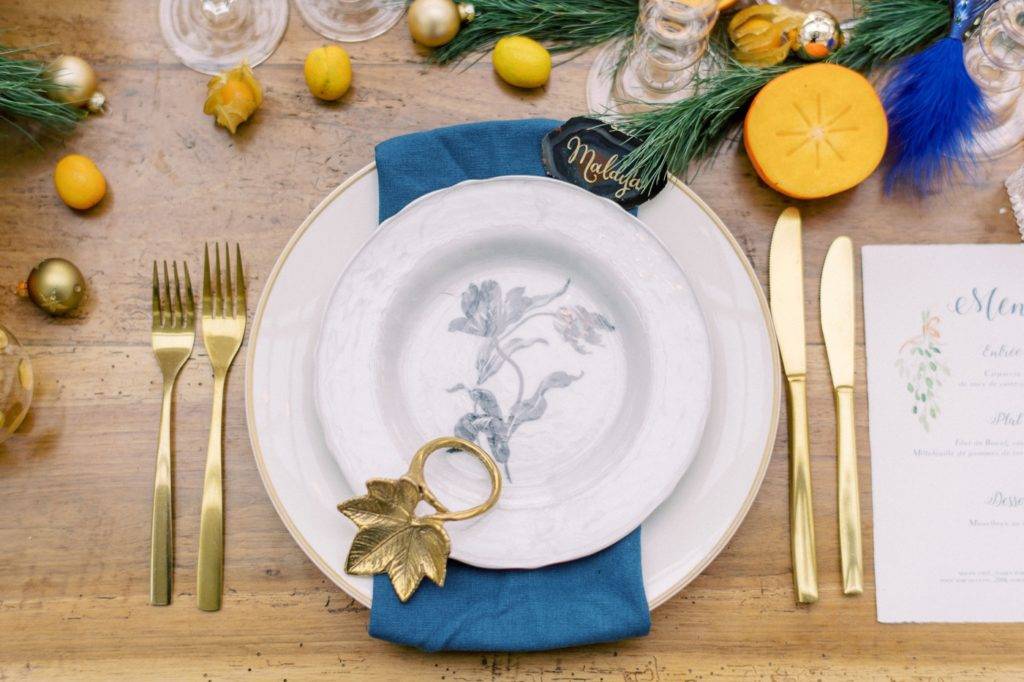 Pick Your Holiday Color Palette
When coming up with your Holiday vision, there are a few things to consider! First, what is the color palette you have in mind? Color is always the starting point since it will determine all of the final arrangements. A few of our favorite color palettes are classic red and gold, blue and silver (or gold!), caramel and green, emerald green, and gold. Or, we can keep it classic with a traditional red and green!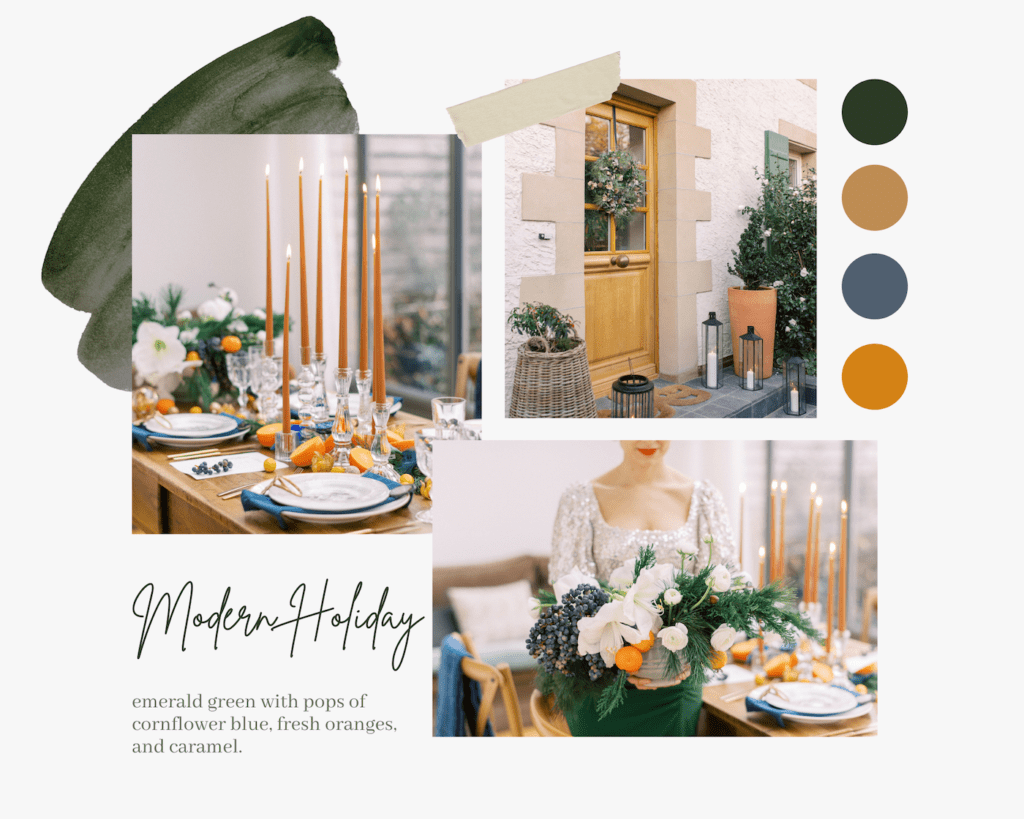 Create A Focal Point
One of the most important parts of a design is creating a focal point. Is this the Christmas tree? Or is it a large fireplace in your chalet? Or is it a large staircase in your home? No matter what you pick, this will be where we focus your design!
If it is a Christmas tree, we will make sure it is large and lush, complete with beautiful ornaments. If you decide on a fireplace, we will create large installations to go above the fireplace to add color.
Bring In Light
No matter what the design is, we will always include lots of lanterns and candlelight! This will provide a soft glow and make your space feel cozy and special. And it will add some warmth! We love lanterns in various sizes to add some visual interest. On your table, make sure to add some candlesticks in multiple heights to create an enchanting evening.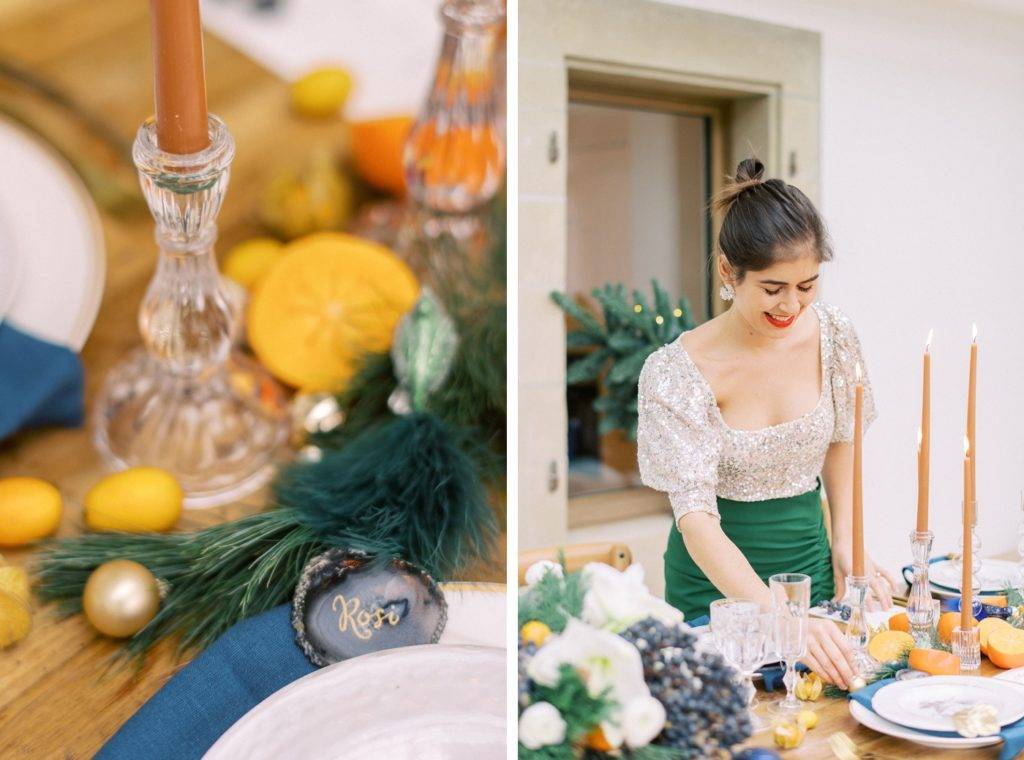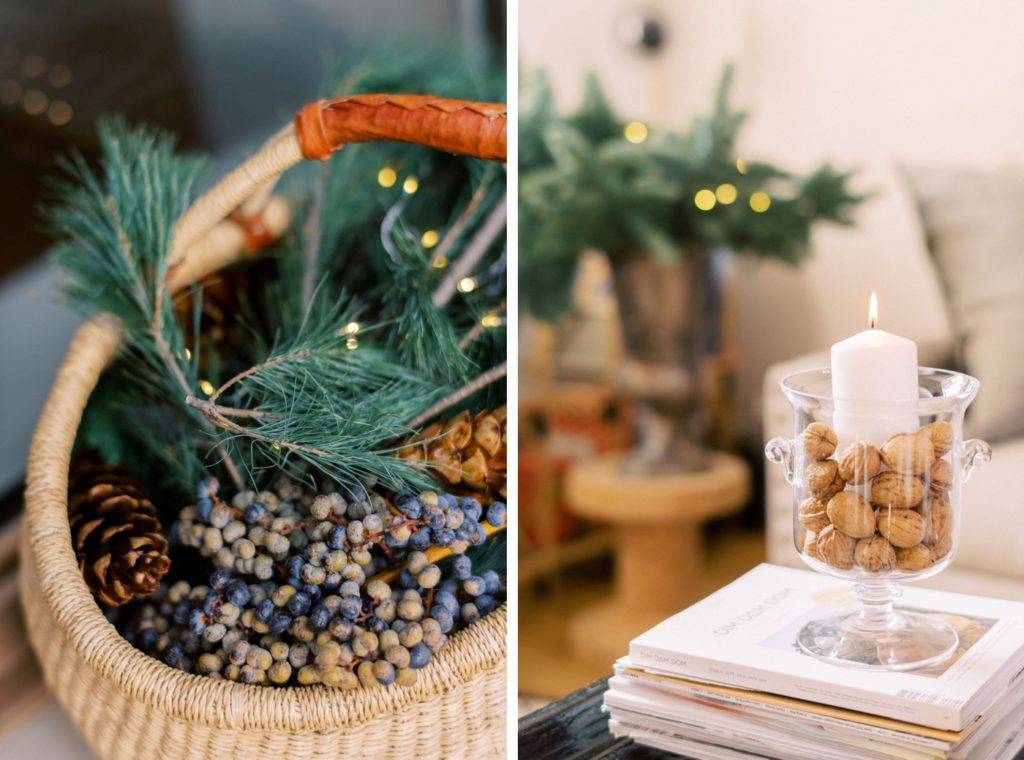 Design Multiple Rooms
Our team can help you design one room or multiple rooms! We love to create cohesive layouts no matter how many rooms you select. Last year, we did an overhanging suspense design over a bar, and carried the design into the living room! There are so many ways we can make every space flow together.
And of course, don't forget your front door! This is the perfect place for a beautiful wreath. It really brings the design together and gives your guests an insight into your decor.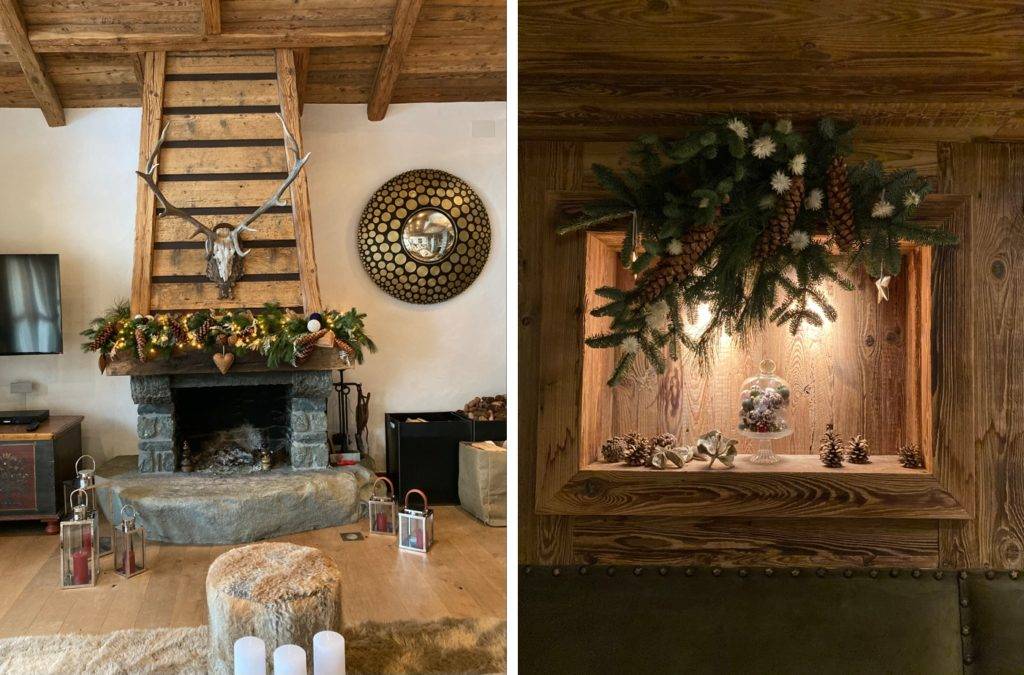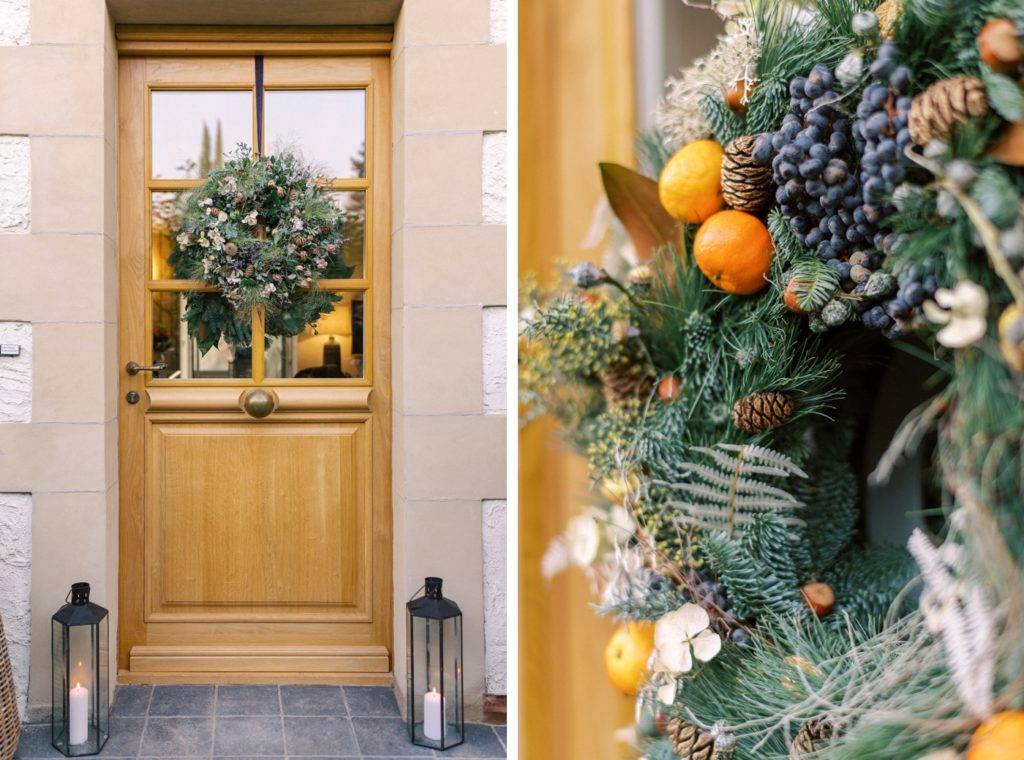 Holiday Decorating For Your Chalet or Office
When you work with us, not only do we help with the design, but we do all of the decorating for you! We will provide garlands, lanterns, candles, wreaths, dining table centerpieces, and of course, the Christmas Tree! You don't have to do a thing! Our Holiday Decor is perfect if you are busy this Holiday season and want to come home to a beautifully designed space.
This is also great for offices or corporate parties! We can transform any room into a Holiday wonderland. From reception spaces to intimate dinner parties, we do it all. Our attention to detail and creativity will result in a perfectly planned space!
Reach out today to learn more about our services and how we can help make your Holiday perfect!
Vendors:

Photography: Mailys Fortune Photography
Flowers: Lila et Rose
Rentals: Options