If you're expecting, you may wonder how to plan a unique baby shower that will stand out to your family and friends. As an event planner, I love helping expecting mamas with this! With a few tips in mind, planning an elegant, memorable event is surprisingly simple. Read on to find out everything you need to know! Plus, gather inspiration from this boho baby shower we planned at #herstreet in Geneva.
How to Plan a Unique Baby Shower
Find a Neutral Space
If your home is too small to host your event or has a specific style that doesn't match your baby shower theme, find a neutral event space. A "blank slate" venue like #herstreet will allow you to design the baby shower of your dreams! This mama had a boho theme in mind, and we loved how it came to life inside the space.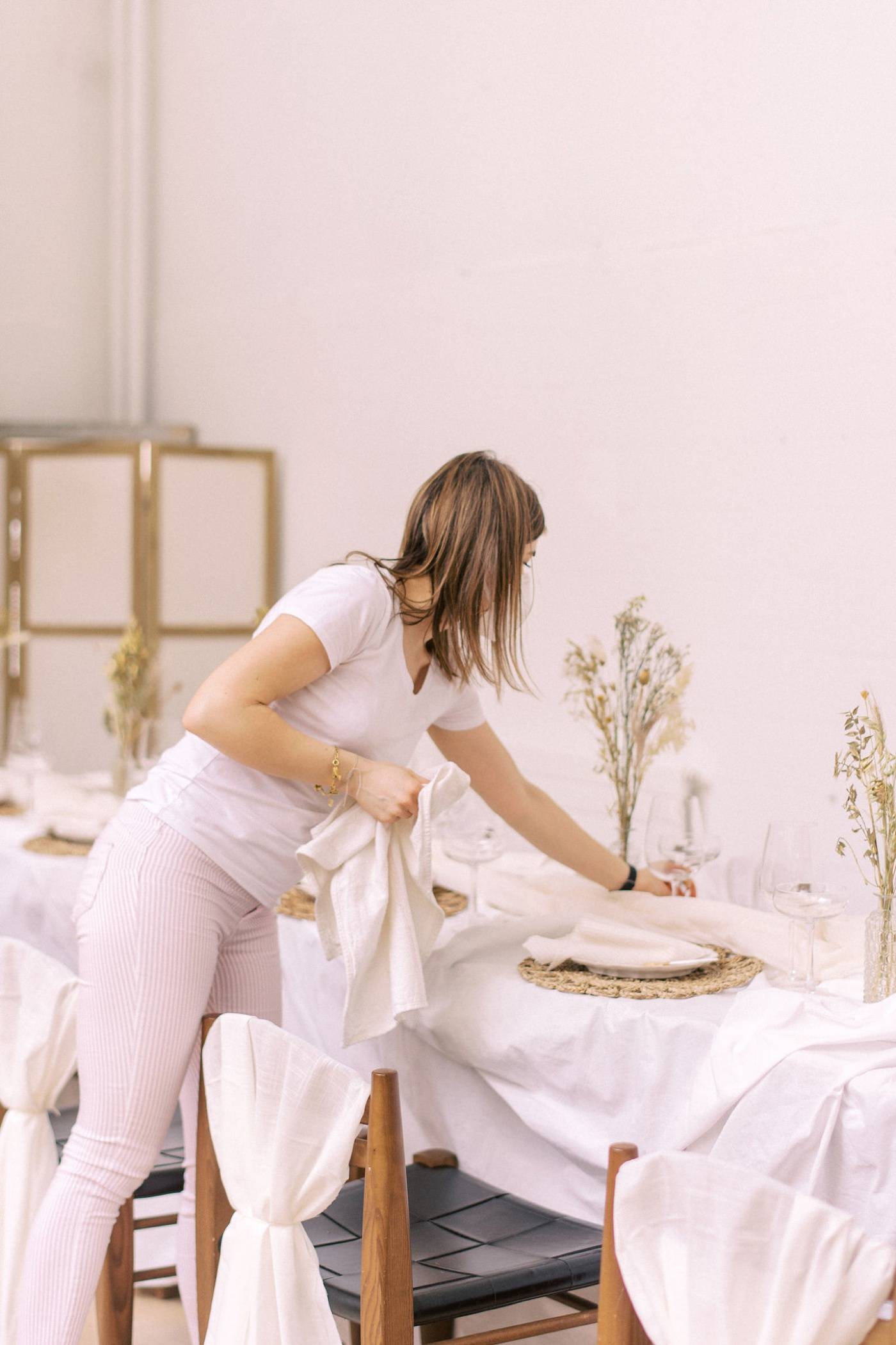 Focus on Quality Time
We've all been to baby showers where we played game after game without ever having the opportunity to chat with the mama-to-be! Rather than organizing several games, choose one that will enhance the celebratory mood without embarrassing you or your guests.
In addition, be mindful of the guest experience. While your friends love you, pregnancy may be a sensitive subject for some. Focus on spending quality time with them since we all know that a baby's arrival makes time with girlfriends a bit harder!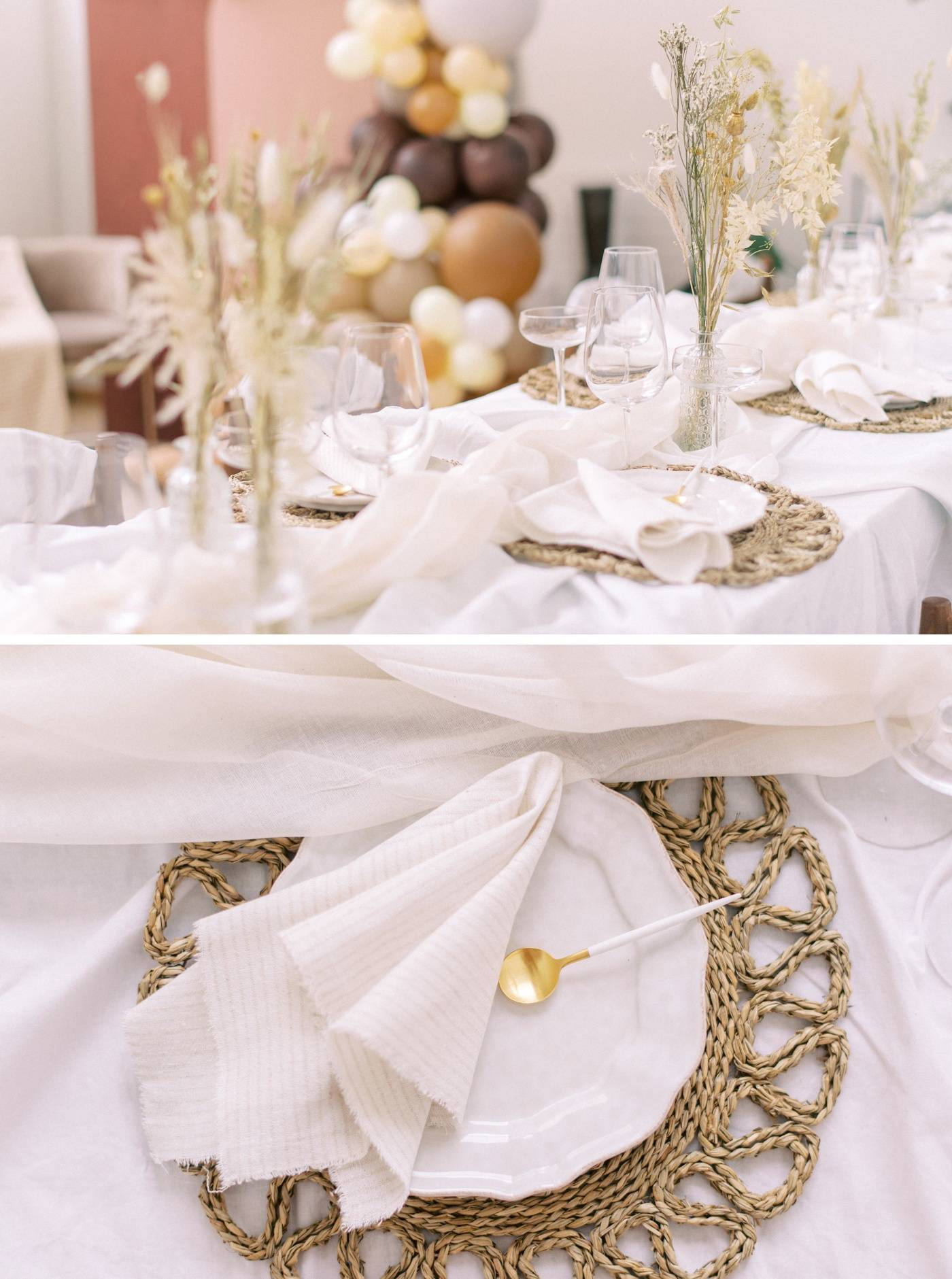 Choose a Unique Color Scheme
Gone are the days of limiting your baby shower color scheme to pink or blue! Instead of choosing a color scheme based on the sex of your baby, choose one that speaks to you. For example, this boho baby shower featured an earthy color palette of clay pink, terracotta, and oatmeal.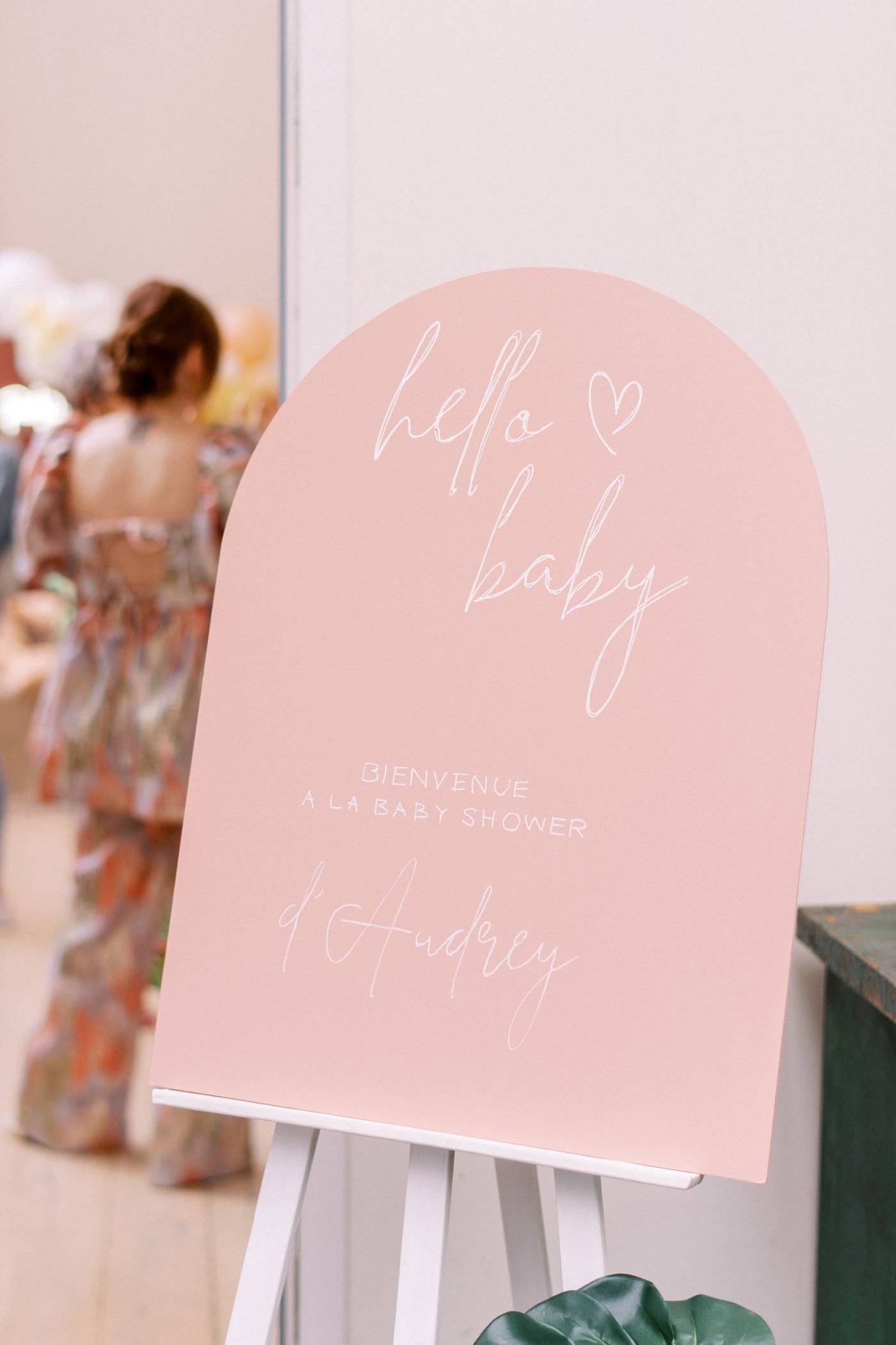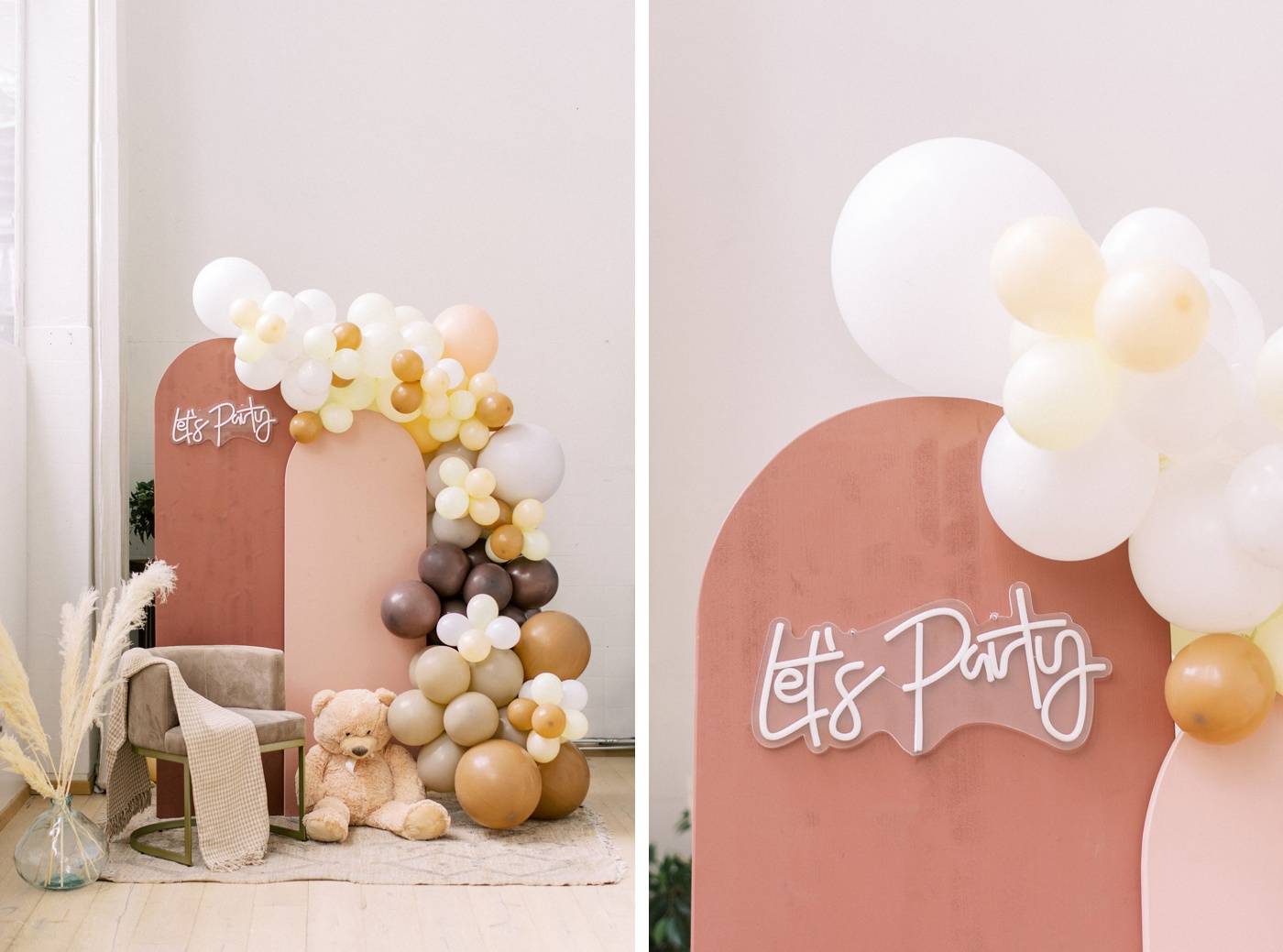 Hire a Photographer
Many mamas neglect to do this when they plan their baby shower and live to regret it! While it's an extra investment, I recommended hiring a photographer for a few hours to document your event. In the years to come, you'll be so glad you have those priceless memories to look back on.
Renting a photo backdrop is also a great way to get your friends involved with capturing images from the day. Simply get a disposable camera, grab a friend, and snap away!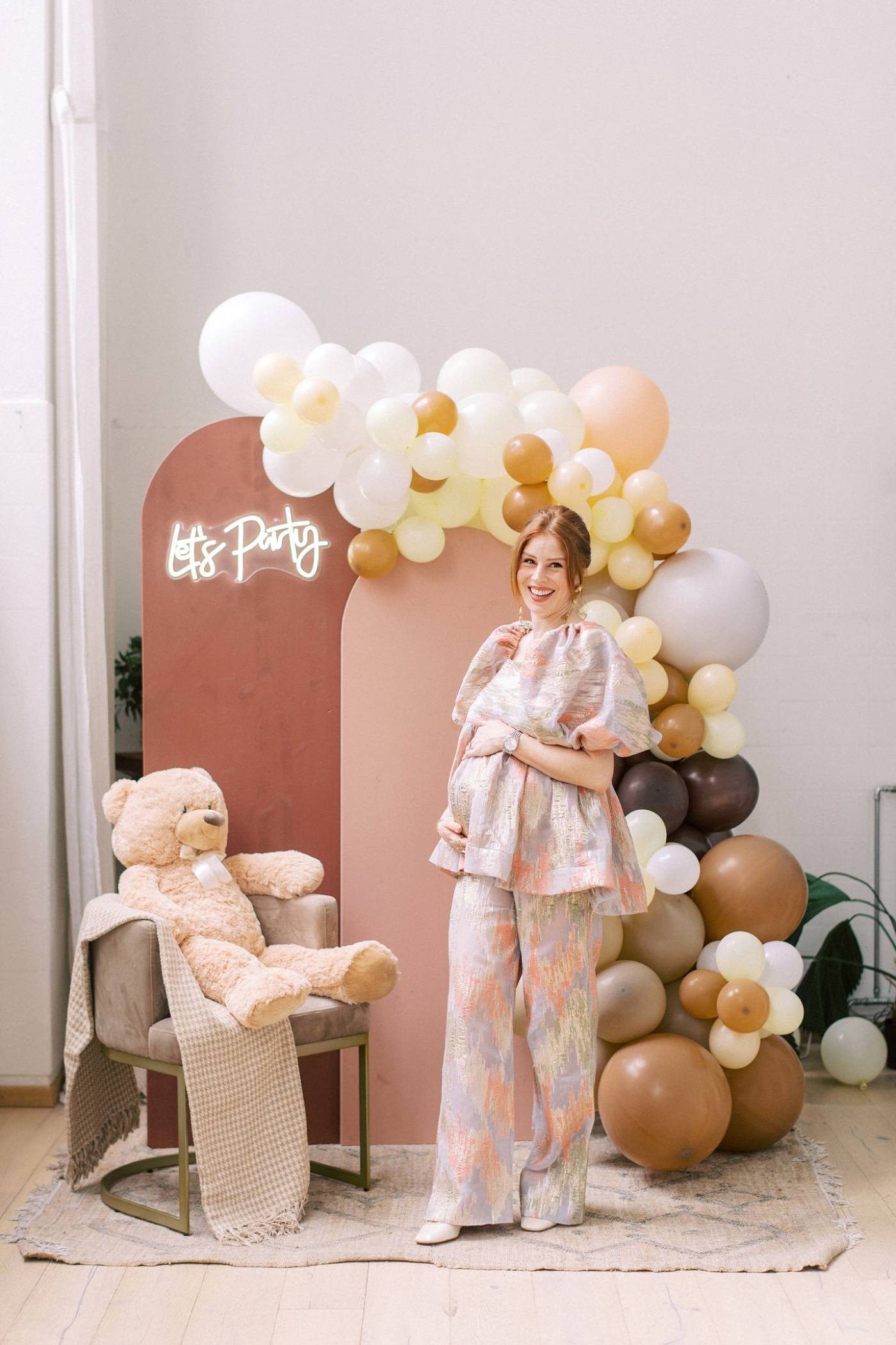 Serve Simple, Beautiful Food
There's no need to go all out here! I recommend serving a simple menu of finger food or pastries instead of a full meal. However, don't skimp on quality. If you can, source everything from a local patisserie like Christie's Bakery. Your friends will thank you!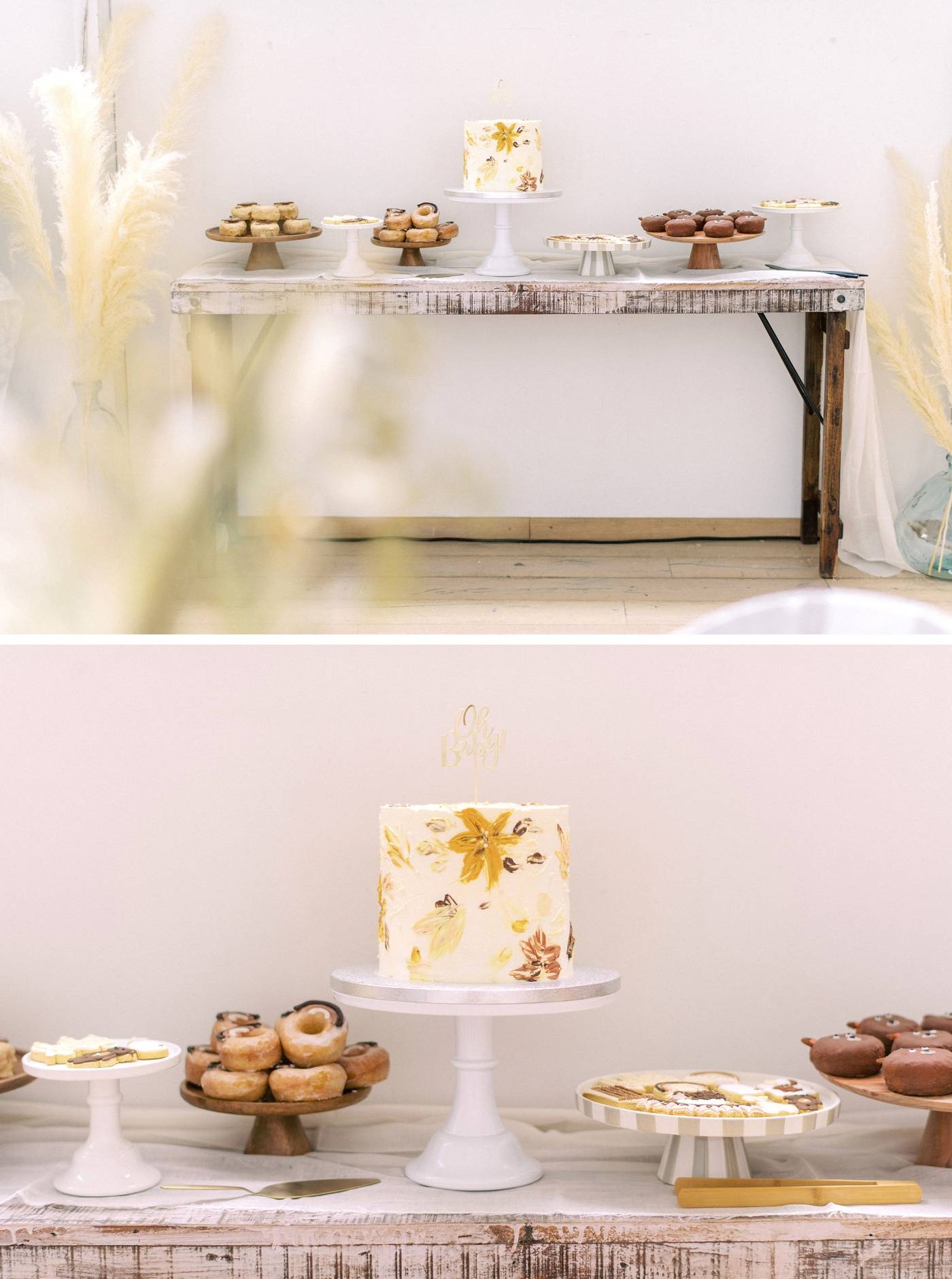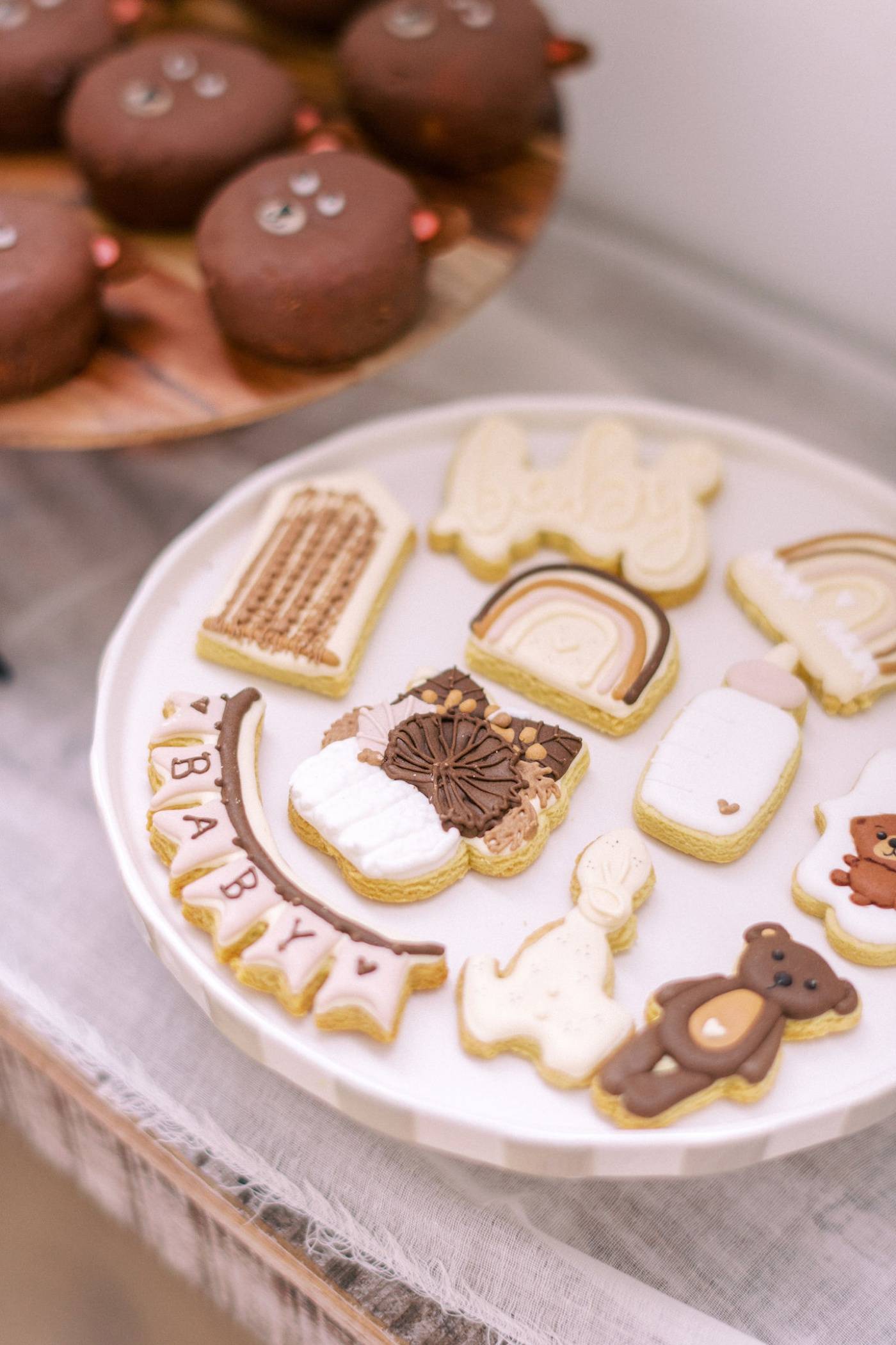 Keep it Short and Sweet
Finally, try your best to keep the event on a set schedule. A 3-4 hour window provides plenty of time to fit everything on your agenda and to socialize. Plus, at 6-7 months along, you won't be in the mood for anything longer—you don't want to fall asleep at your party!
I hope you're inspired to host a unique baby shower that reflects your style and provides an elevated experience for your guests! I would be honored to help you plan this event as you await the arrival of your sweet little one. Reach out today to get started!
Vendors:
Planning: Events by Loukia
Photography: Mailys Fortune
Venue: #herstreet
Rentals: Options
Balloons: Faraday Suisse
Cake: Christie's Bakery
Sugar Cookies: Lamatrice Biscuits
Donuts: Pitstop Donut